We managed to get through another week. Now I'm not sure if I caused this untimely end, but I did see a blue heron who had done a
swan dive
in the creek yesterday. Maybe I ran him to death!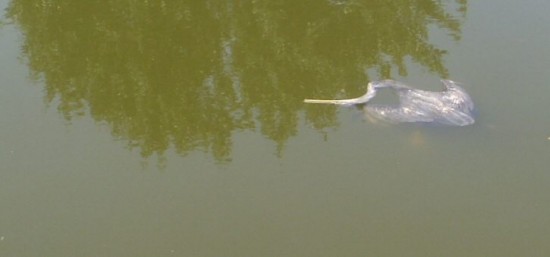 I wanted to show a photo of the completed strip and varnish on the transom of the GB46 (finally). This is one of the boats you will be able to see at Trawler Fest if you are looking for an immaculate 46.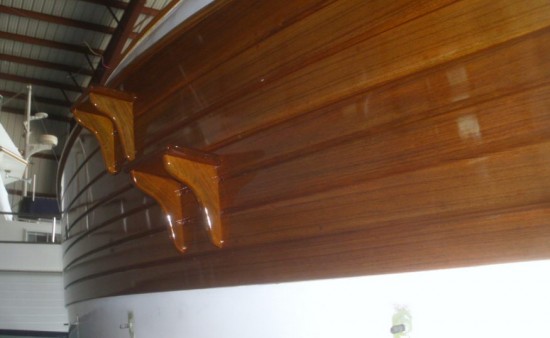 And speaking of varnish, the boys were still stripping the rails on the Bristol skiff.  The varnish was in deplorable condition but is almost ready to receive at this point.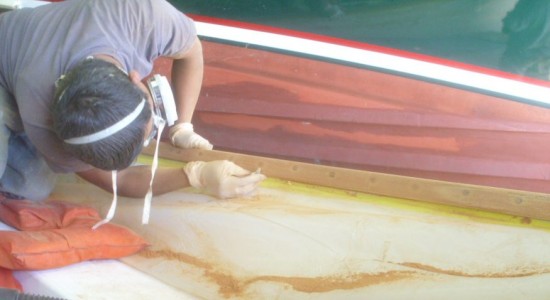 I did have to give them a bit of education since they seemed to think that all wood on boats is teak.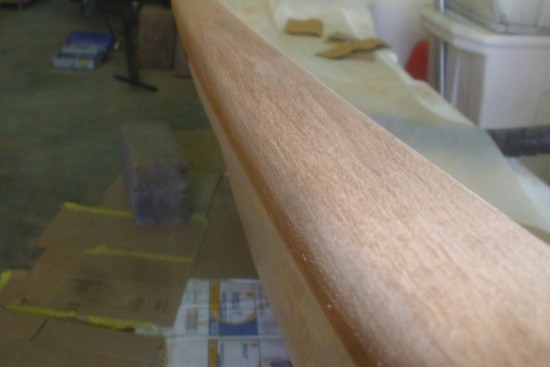 We got the Legacy all back together and it should be quiet as a dormouse now. The insulation seemed to be sound after careful investigation but did need a little "sprucing up".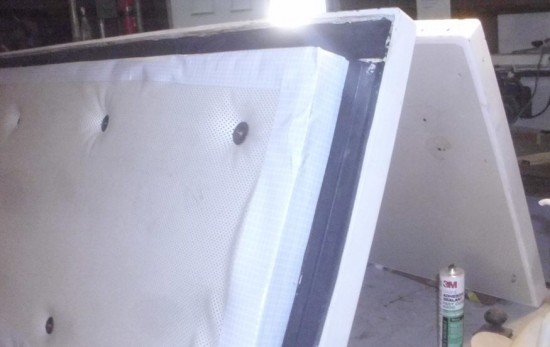 The posts worked out perfectly for stiffening up the whole floor assembly. We had these posts custom made and they are adjustable so we can fit them into any boat that needs similar treatment.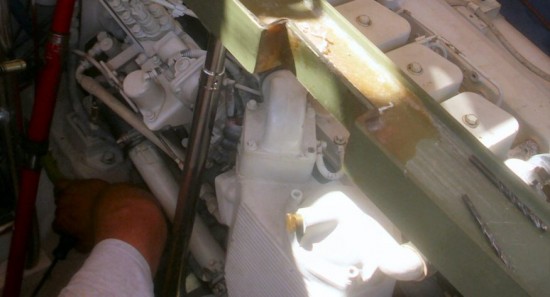 By the end of the day we were able to move the floor panels back out to the boat and get them partially installed.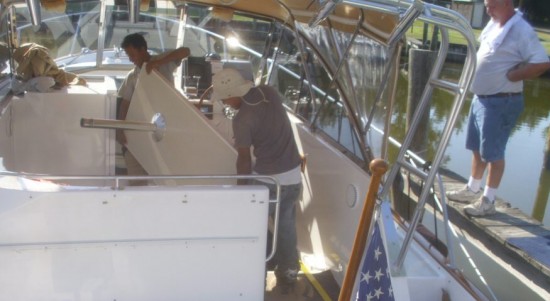 All the floor sits perfectly level now as opposed to the dip that it had previously. Also any vibrations should now be eliminated.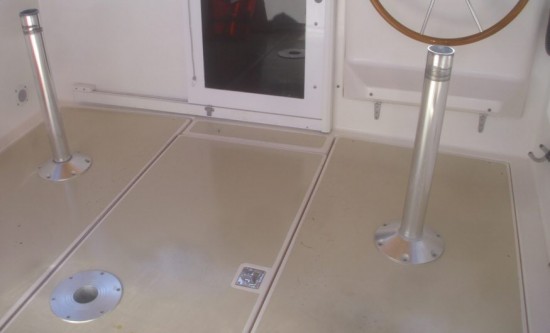 Anything Can Happen Friday
FYI – Check with your accountant
The Sales Tax Deduction
For boat owners who paid substantial state sales taxes on a new or used boat purchase last year, the Tax Extenders Act of 2008 continues to offer a federal tax deduction for state sales taxes. Boaters must choose either the state sales tax deduction or state income tax deduction on their federal tax return — you cannot take both.
In addition, to take the state sales tax deduction, the sales tax on a boat purchase must be applied at the same tax rate as the state's general sales tax. In order to claim the sales tax deduction, tax returns must be itemized. State sales taxes are entered on
IRS form Schedule A
line 5b.
Just For Fun
httpv://youtu.be/idS9P2OeYLU