Seems like a long week even though I have only been working half days.  Not much to look forward to on weekends right now – more laying around with my foot propped up! At least it is going to be freezing so I won't feel like I am missing much. My people are letting me down on the photo front. I did get a picture of the window track that we need to replace – you can see how the fuzzy has separated from the track in this photo. The replacement is StanPro flexible track which is fairly easy to get your hands on.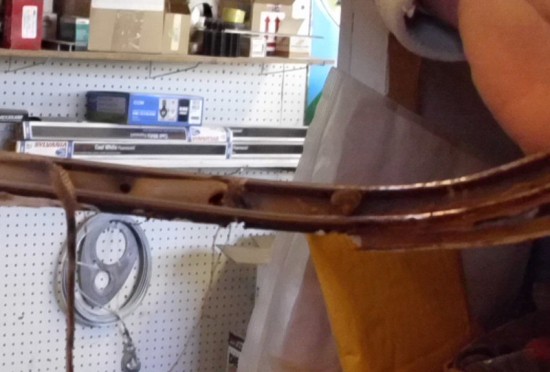 I hobbled out to the docks this morning to capture a shot of the hundreds of geese walking on the creek but they starting moving out when they saw me coming. This is the best shot I could get.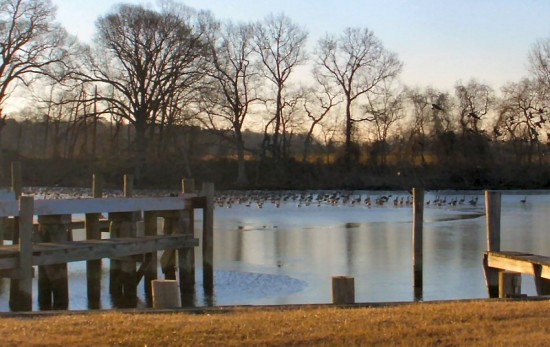 It seems I may have been wrong about the bottom paint on the Island Packet (see, I admit when I'm wrong). This bottom was not painted last year. The hull looks so good now we will be adding a fresh coat of bottom paint to complete the package. We actually have some potentials coming in to see the boat tomorrow.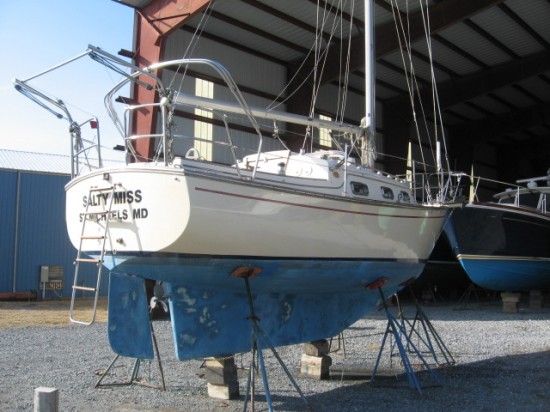 Anything Can Happen Friday
Not for the uptight, but a good photo gallery of the
World"s Dirtiest Boat Names
.