Another muggy day here in paradise. One would have thought we would be caught up by now since in the the very tail end of June but we still have a lot to do before we are actually "out of work". And more stuff keeps popping up.  I
guess
it's better than being laid off. We ended the day with travel lift work yesterday. The Chaparral was one of the few boats left in this building and it was good to free up the space — in case we wanted to have a big party or something.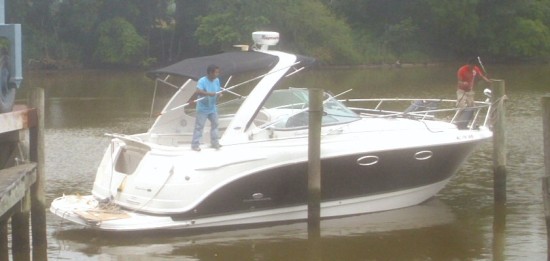 Out in the back building the Legacy is nearing completion. We got the barrier coat and first coat of paint on. The 2nd coat of bottom paint will be the original color – red. We did think green would really set off the boat but we are ready to paint now so we are going with the original color.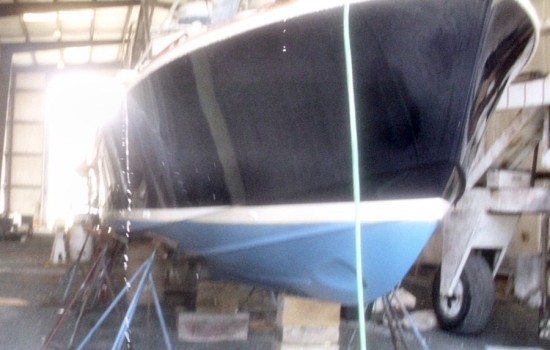 And in case you are wondering why there seems to be a stream of water coming down, they were washing the boat in preparation for a compound and polish up above.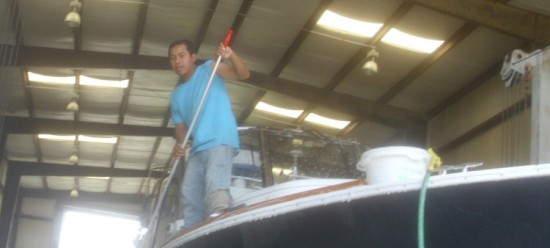 Out in the big building we are down to 2 boats — one of which is being launched today. This one is headed to fresh water so we used aluminum zincs on it. Along with a fresh coat of Micron CSC and a bit of our prop coating and it should be ready by the afternoon.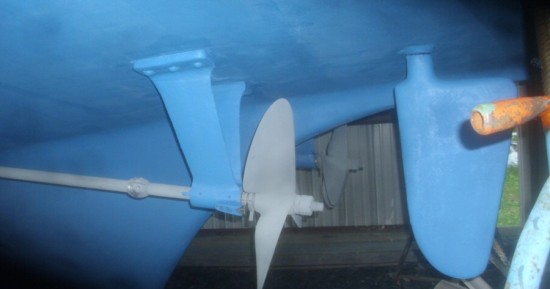 The reason for the launch delay is that a coat of varnish was put on last night and it was still not totally dry first thing this morning but it is definitely curing as the heat rises through the morning.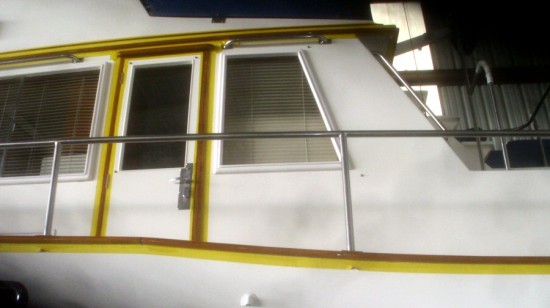 Product Spotlight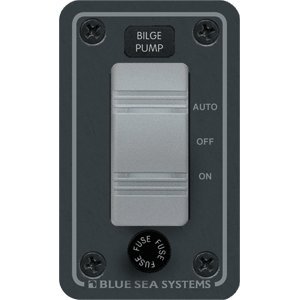 My friend from Fawcetts comes in almost every Friday and gives me a dog and pony show. Today's showme was a new bilge pump switch from Blue Seas and I liked it. It doesn't look cheap like the Rule switches but is right in line with their prices.
Contura Water Resistant 12V DC Panel – Bilge Pump Control
Designed for flybridge and open cockpit applications (ON)-OFF-AUTO Contura Switch Watertight mounting gasket Fuse holders accept commonly available AGC and MDL glass fuses "ON" indicating LEDs embedded in switch Completely wired and ready to install
Buy it at Amazon
Anything Can Happen Friday
I've never seen this before. It must pre-date
Gram Parsons
 but
Chris Hillman
is looking pretty young and
can you dig
that flowered shirt! httpv://youtu.be/BwPTYimAE7E