It should be up to 60 today! I hear it may get cold by the weekend but we are making the best of the weather while it is here. Varnish is the name of the game. Sometimes you need to bite the bullet and remove your rails to get the cap rail looking right. This owner has been doing patchwork varnish for a while but the seams are bad and there is build up around the rail bases. The best way to deal with this is to remove the rails, fix the seams properly and get everything clean and flat.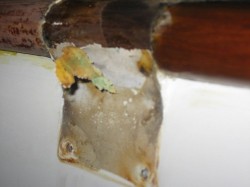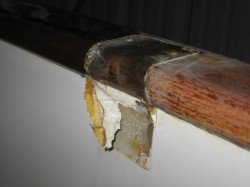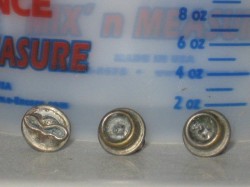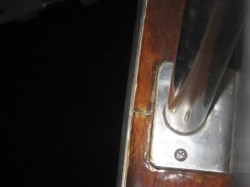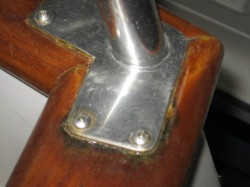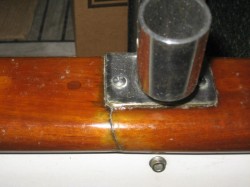 What's New in the Yard
We are setting up what I call a
satellite storage center
. This will be a storage are for boats on trailers. Since we are in close proximity to the public boat ramp, customers can leave their boats in this section and launch them when they want to use them. This gets the boats out of their yards and makes everything more convenient. They will also have access to an overnight slip should they get back too late to haul the boat back out. I think it is a good plan.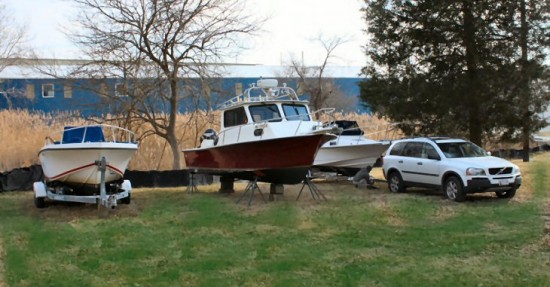 Anything Can Happen Friday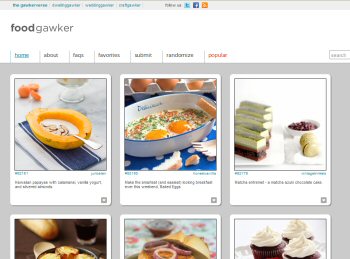 Looking for something good to cook? I'm surprised that more folks haven't found this site.
Caution – drooling may occur!
Visit
foodgawker.com
I have a 1/2 day today. I actually get to go into town! Of course, it is just to get x-rays. Hopefully we will see some signs of healing this time – then you won't have to hear me bitch (at least about that!)