I did close up early yesterday. Everyone was spent early and I certainly wasn't going to sit here by myself! And believe it or not, it was too hot to drink beer. I was laying in the pool with a bottle of water. I'm looking forward to some more hot weather today and tomorrow. Once again we have 3 people off today so the remaining guys will probably cut out early again with me close behind. Since both of the travel lift drivers are out today and we had to get a boat launched, John took the wheel and brought the boat around. He loves hands on tasks!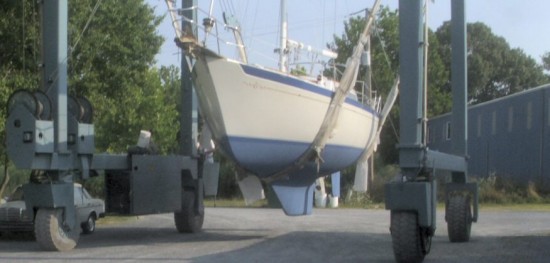 We got the painting done on the Legacy today. There may be some sweat drops in there – the tent is like an incubator during this weather. We will be moving it out of there and back into a breezier location to detape, clean and put it back together.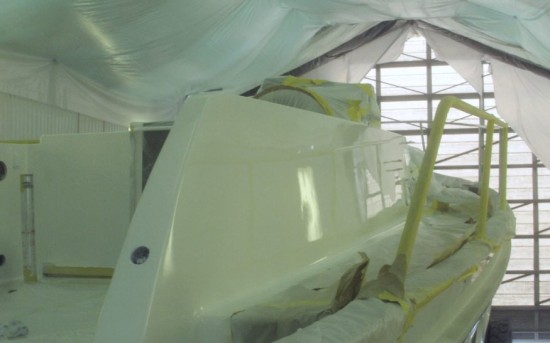 On the GB42 we were able to get the door frames sanded and a coat of sealer on them before it got too hot to work. We will build them with
Epiphanes Wood Finish
which doesn't require sanding between coats. We then switch over to Flagship for the last couple of coats.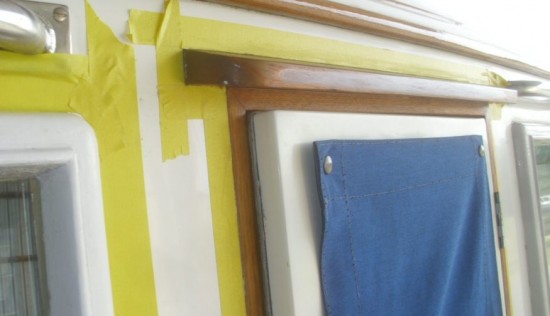 We are also doing the windows on this boat. If you remember, we pulled one window out to get the fuel tanks in and after we painted it the rest of the windows looked shabby. We can't have that, can we?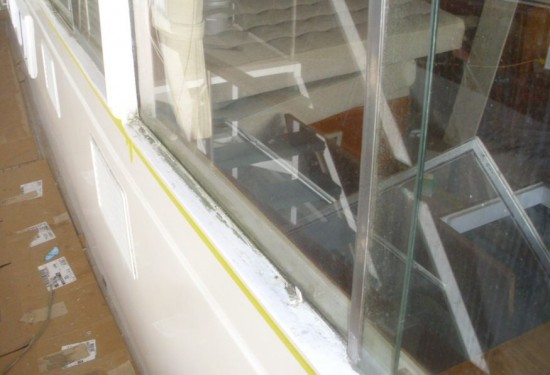 Anything Can Happen Friday
45th Dickerson Rendezvous June 15-17. 2012

At its 45th Anniversary on June 15-16, 2012, the Dickerson Owners Association (DOA) had a special Rendezvous at Oxford, MD saluting the owners, managers and skilled craftsmen who built these classic boats for 41 years on Maryland's Eastern Shore. This historic event re-kindled fond memories of the Dickerson boatbuilding era that began in 1946! Bill Dickerson, a World War II veteran, started to build wooden sail and work boats in his back yard at Church Creek, Maryland, and it continued until 1987 when the last Dickerson sailboat was built in Trappe, MD.    
Download Full Article
You can also
watch a movie
with highlights and interviews from this historic event.
Just for Fun
httpv://youtu.be/xJOtaWyEzaI