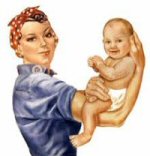 It is a nice sunny day for a Friday but a prelude to some not-so-fair weather over the weekend – especially for Mother's Day. I totally missed
Cinco de Mayo
yesterday. Carlos should have reminded me (that could be why he left early). That is why I must remember to mention
Mother's Day
today. Today is a fairly heavy launch morning with one sailboat with a 8 am launch and then an Eastbay 43 which is already in the slings and sometime before lunch a GB Europa –
all scheduled for week end pick ups
.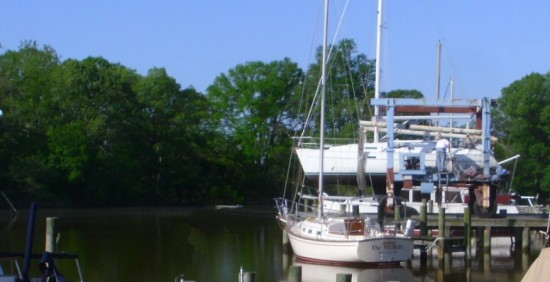 There are always a lot of last minute details on boat after they get slung up. One example is painting swim platform brackets. Being so close to the salt water, it is hard to keep paint on them and
we wouldn't want the fish to be offended
.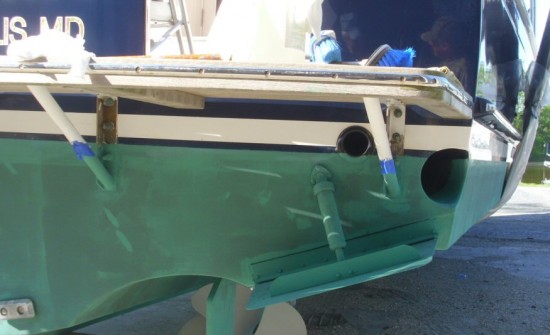 We also need to deliver boats clean so the boat cleaning guys came in a bit early today to get a head start on that. This time of year
if we clean too early
the boats get pollen all over them and the wind blows debris on the boat, so we try to put it off until the last minute. Of course, you can't put them all off because you just won't get done but we do the best we can.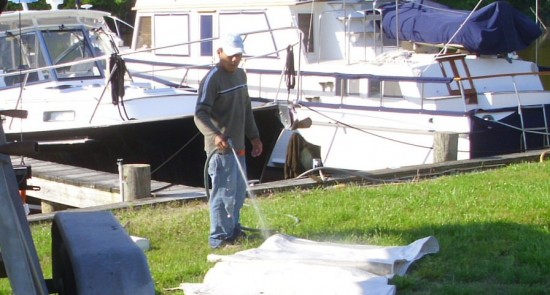 Now that my leg is basically healed, I can do more walk-abouts.  Here is one thing I found yesterday on one of the slip holder's boats. Obviously, he doesn't know that
real men use duct tape
!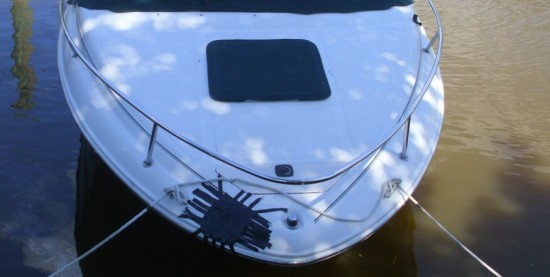 Also, on a dry storage boat, this owner did not realize the importance of
leaving clevis pins in the stays
. Fortunately, no other boats were damaged.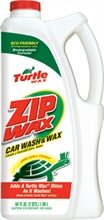 You Should know
The soap you should be using for your boat is no further than your local Walmart or auto parts store. It is
Zip Wax Car Wash
. This is the only product we use for washing boats. It is a mild detergent that will not remove the existing wax or polish from your boat. Most boat soaps are more aggressive and will shorten the life of your polish job. And not being a marine product,
you can save money
. Because it is highly concentrated a gallon container should last you several seasons.
Anything Can Happen Friday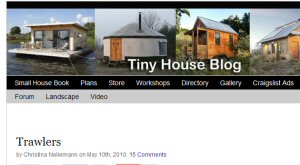 I was amazed to see a whole
article on Trawlers
on the Tiny House Blog. I have visited this site a lot because little houses intrigue me (although I could never get my wife to consent to live in one!) You can
see the article here
. Also of interest if you've just bought a boat is the
Ten Thousand Boat Names
website. It just might have a name you must have.