That's right, it is the End of the Week and I'm here alone today. John gave everyone the day off but there are things that I have to take care of which dictate my schedule. It's not really the phone as it seems to be
quiet over the past few days
. I have to keep picking it up to check for a dial tone. In any event, I hope to take the afternoon off which will give me a mini-long weekend. I have my high school reunion tomorrow and I probably shouldn't divulge this but it is my 40th. I told you I was an old guy! We did have one of our customers get towed into the Marina last evening. Fortunately for him he had
Boats US towing insurance
so his 4 hour tow didn't cost a dime. Who wouldn't want that for less than $200 a year? Since the mechanic was out today, along with everyone else, John is out helping diagnose the engine problem – which is fuel related. As usual we started at the tank and worked forward. John's first theory or at least first thing to look at, was the valve on the tank which he explained was not actually a liquid valve but rather a gas pressure valve – and he actually had one in his desk.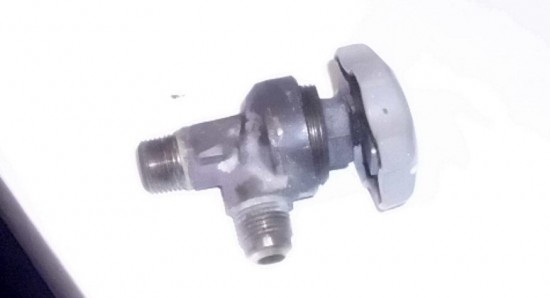 However, this was functioning properly. The generator draws off the same fuel and was running fine so we could eliminate fuel tank problems (or contaminated fuel).  We next moved on to the Racors which were clean and only had 20 hours on them. In fact this boat has twin filters set to run one at a time so the owner can switch filters quickly if he clogs one. The next step is to check the fuel lift pump which they are working on now. We'll see how that works out. By the way, the engine is a Ford Lehman and will probably run forever after the fuel delivery problem is taken care of. The owner of the 42 came in with his freshly reconditioned stuffing box this morning. It was insanely cheap to get the bolt drilled out and have the hole threads cleaned up. The muratic bath didn't hurt either. He should have serviced both stuffing boxes while he was doing the job, but hey – it's not my boat!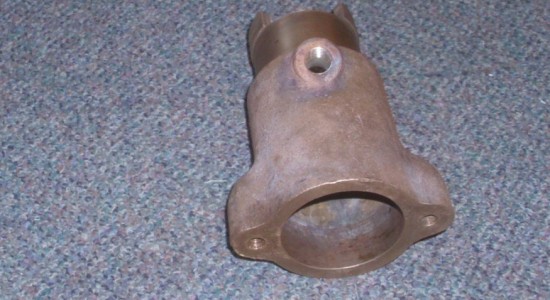 As an update to the deck job on the Legacy, the gelcoat is mostly sanded now and we can roll the Awlgrip early next week and start putting the boat back together. I don't know how those guys worked in all that gelcoat dust. It's a tough job but somebody's gotta do it.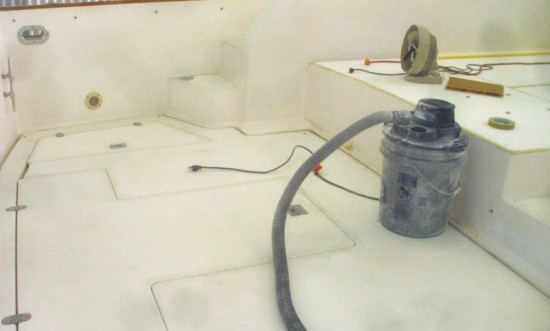 They did take an air bath when they were done but in my experience that tends to push the dust down into the pores of your skin if you're not careful.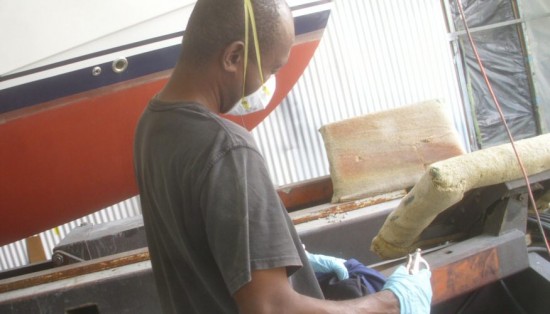 Anything Can Happen Friday
I'm going to let you in on a discovery I made yesterday. We used to have tons of breakers to fit in the older Grand Banks panels but over the years have depleted our stock. None of my normal suppliers seem to carry the breakers that fit into a square hole and as you know you can't fit a round peg in a square hole with any kind of acceptable results. Blue Seas makes a
C series breaker
which would work but is not available through my normal channels.  My frustration with finding these finally led me to a source I should have tried in the first place – my friends at
McMaster Carr
.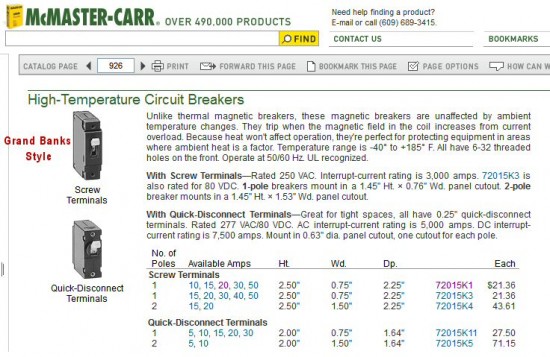 Fun Facts About Friday 13th
Go to MSNBC for freaky facts.
Just for Fun
httpv://youtu.be/e0TEFfb2CXU