VCD<1WD
I can barely contain myself –
11 days off in a row.
Hopefully they won't need to shut down because I'm not here. Oxford update: I have some photos of the work they did on the
Eastbay 38 we have listed in our brokerage department
. The first is the teak decks. These decks needed some serious help. They used over 6 tubes of caulk to fill the bad seams. I can only assume that because a lot of the guys don't think it is important to turn in parts.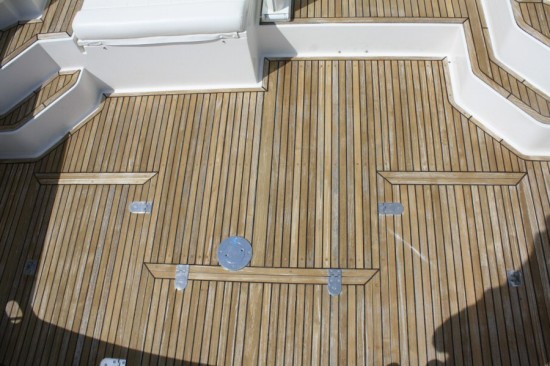 The swim platform was also finished and reinstalled on the boat. I'm not sure how they did it, but they removed and reinstalled it with the boat tied up in the water.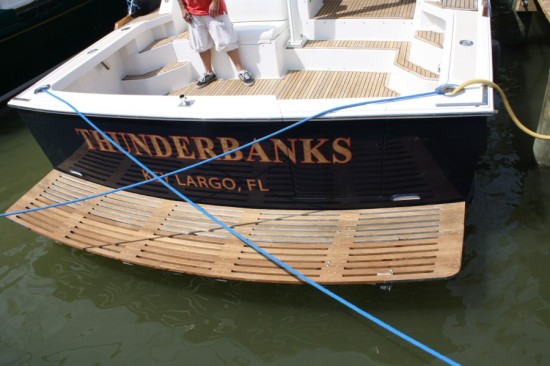 Over here, Pat finished putting his battery box together and gave the whole box a coat of West Epoxy to seal it up. We will next coat it with a coat of epoxy paint. This box holds 2 8D batteries.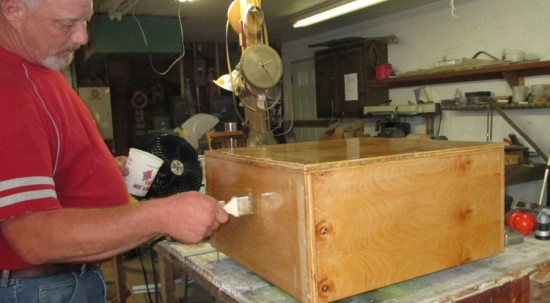 We started a repair on a Com Pac 35 stern tube. The bolts won't tighten up to seal the tube. We needed to pull the prop and shaft to do this repair and to investigate the problem.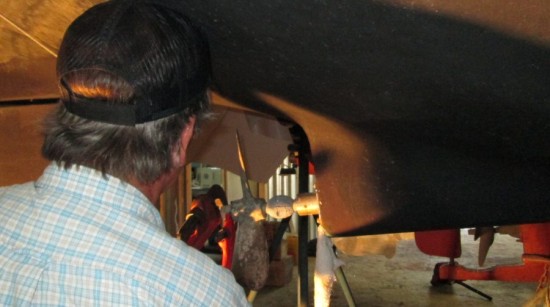 This is the tube that came out. It is supported at about 3″ at the prop end and the rest is totally unsupported going through the skeg. Not a very good design – at all!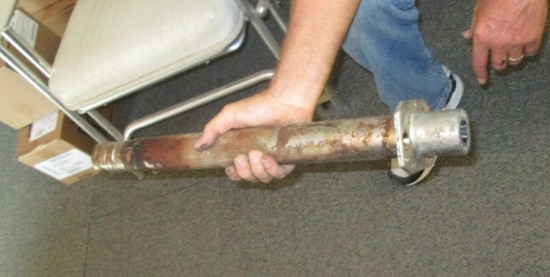 We just took a listing on an Albin 28 which we sold new to the current owner a few years back. It was one of our custom models and he has had it on a lift for the life of the boat. According to John, who went to visit the boat last night, it is one of the most pristine Albins on the market. We probably won't have a listing up until I get back — see
I have skills
no one else here has.
Anything Can Happen When I'm Leaving For Vacation
My neighbor's dog likes to come over to soak in the pool occasionally.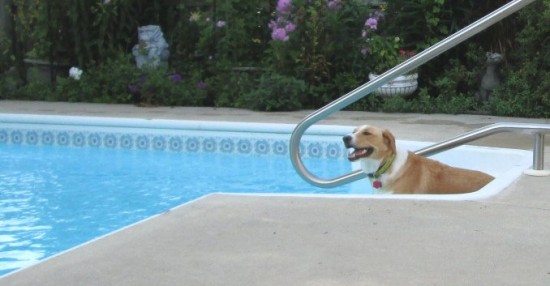 And speaking of dogs, if you come to town to visit with yours, there is a nice walking trail up by the Cambridge bridge next to the fishing pier. It meanders down along the water and through the woods. The best of all worlds and a hidden gem.