We got the office looking pretty sharp yesterday — even my desk, which if you know me, has always been a fright. Of course, give us a couple of weeks and it will start looking like it did before the clean up. We also did ceiling repairs –
before fixing the leak in the roof
.  Now we just have to beat the rain to do the outside repairs. Go figure.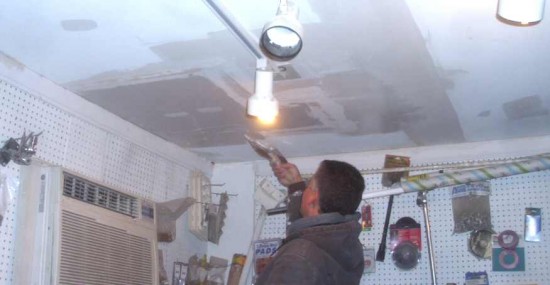 Product Spotlight
Cabin FanTaku Model 7620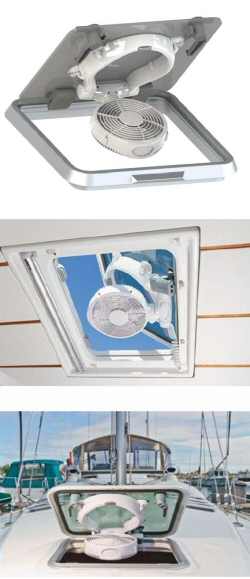 Keep cool with this easy-to-install hatch fan featuring push button controls, LED lamp, and suction cup mounts. With a pivoting axis, this versatile fan can be swiveled to exhaust air out of the cabin or to bring fresh air in. Not just a hatch fan, the versatile 12 Volt Taku can also be swung down into the cabin and swiveled 360° to direct a cooling breeze right where you want it. Installs on most hatches 17″ across and larger.
Features:
Unique design
3 quiet comfort speeds
Turbo setting
Sealed, brushless motor
Draws less than 1 amp at high speed, 4.3A on Turbo
High efficiency LED light
Fits most hatches 17" and up
Secure suction mount (no-drilling required)
Benefits:
360° rotation for limitless positioning
Quiet, comfortable cabins
Exchange stale cabin air in minutes
Reliable long-life
Provides cabin light
Battery friendly
Easy to install
Economical alternative to Air Conditioning
I couldn't find ANYONE actually selling this fan, but you can contact the manufacturer if you are interested in procuring one.
http://www.caframo.com
Anything Can Happen Friday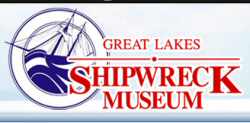 The S.S. Edmund Fitzgerald was conceived as a business enterprise of the Northwestern Mutual Life Insurance Company of Milwaukee, Wisconsin. Northwestern Mutual contracted with Great Lakes Engineering Works of Ecorse, Michigan to construct a "maximum sized" Great Lakes bulk carrier. Her keel was laid on August 7, 1957 as Hull No. 301. … Read more at the
Shipwreck Museum Website
.
 Just for Fun
I guess I should do the Edmund Fitzgerald video, but I just don't like that song, so this is for the guys who have been keeping us going every day. httpv://youtu.be/9N2CANatVYQ