It's hard to believe that last Friday we were in panic mode.  Now everything is back to normal here in the yard. It also a boring time blog-wise. We won't be hauling any boats today since we need to get caught up on winterizing the ones we have already pulled.  We are also covering boats in the premium sheds.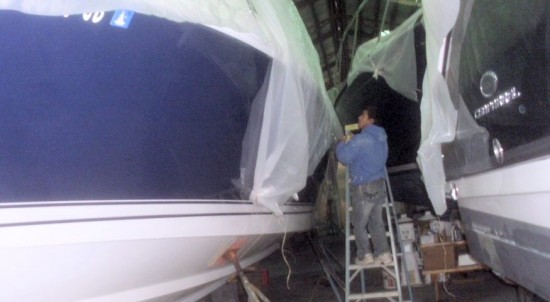 I happened to notice this boat had docking lights, which I referred to as "headlights". It also has underwater lights on the stern. It's like I always say, "you can never have too much light!" If you dock at night, you may want to investigate these.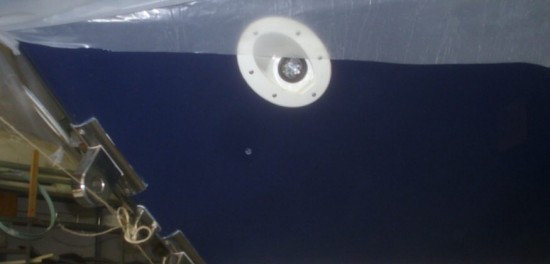 Anything Can Happen Friday
With the election right around the corner, we are apprehensive about whether 4 more years of an Obamanation will destroy the boating industry. I try to steer clear of political discussions here but this year I can't bring myself to vote for either candidate. I wish some smart, ethical, middle class guy could afford to
buy the presidency
but alas, that will never happen – the country is set up for the wealthy to be in that position who are usually out of touch with the common man.  Obama
says
he is in touch — but it is not with average guys like me.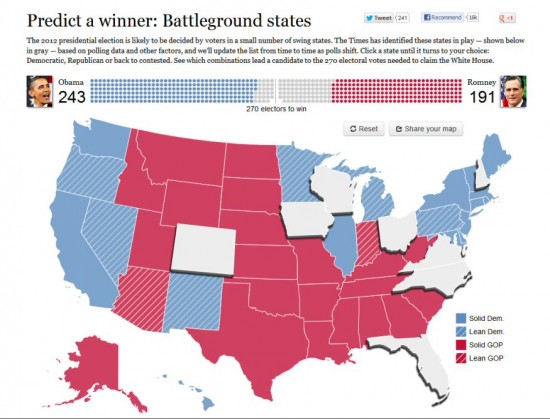 Just for Fun
Way back on this day in 1987, George Harrison released the Cloud 9 album. It is mis-credited to the Beatles in you tube though. httpv://youtu.be/egCW_as-Gm8