We seem to be operating at 50% attendance again today. How do these guys get days off? Looking at almost 40 today which any other time of the year would be cold, at this time seems damned near balmy. But the temperatures in the shop were low enough to retard the curing of the hatches we were working on. We are impatient by nature and devised a heat box to speed up the inevitable.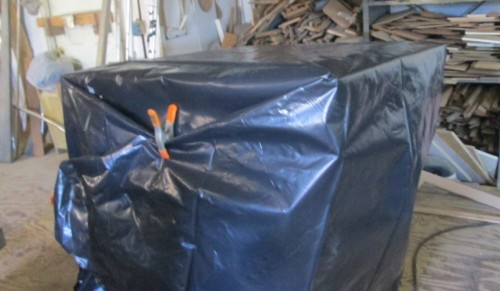 On the cabin side job, we figured it should never need to be taken apart again if we stepped up the game. We are replacing the bulk of the plywood with the Coosa board. Now this won't hold screws so we are insetting teak around the parts where the ports get installed since it won't rot and will hold the screws. You can see the patterning process below. Rumsey said he would take some photos when he has it in place later this morning.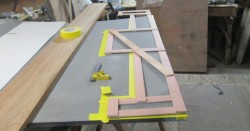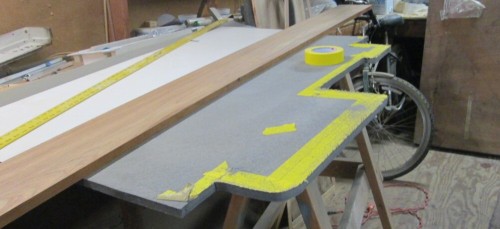 They had the hardware from the hatches bagged up and stored in a box. Don't care about that, but I loved the writing inside the box!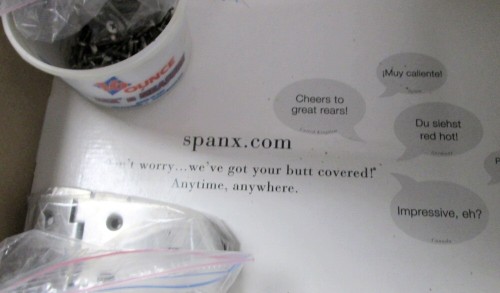 We got some new CAT raw water pumps in and had to transfer all the old parts over to the new parts. They were headed off to get painted after I took this photo. We have seen boats that had replacement pumps left unpainted. How unprofessional is that?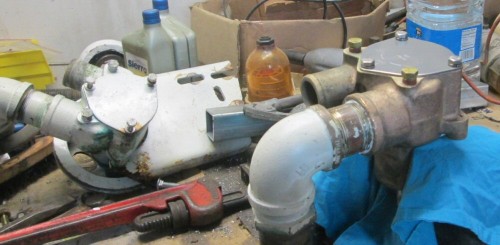 Anything Can Happen Friday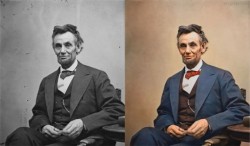 I had one of my clients send me a link to a site that shows colorized versions of old black and white photos. This is pretty slick.  I recognized a lot of the photos and the work is just phenomenal. 
Have a look.