We are doing last minute preparations for the extended vacation so nothing of real interest that would make good blog reading so today I think it is
ACH
day all the way around. In case you haven't been reading so long and don't know that that is,
"Today is the day that is filled with surprises… Nobody knows what's going to happen…"
On the Mickey Mouse Club
Anything Can Happen Friday
I am reading a great book on my Kindle and urge any of you with Kindles to pick this up. Just fun reading with no agendas. (also available in paperback). I got this free of course but you won't (I have my sources) however at this low price you get a lot of bang for your buck.  From the description on
amazon
: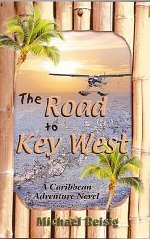 The Road to Key West is an adventurous/humorous sojourn that cavorts its way through the 1970s Caribbean, from Key West and the Bahamas, to Cuba and Central America.
In August of 1971, Kansas Stamps and Will Bell set out to become nothing more than commercial divers in the Florida Keys, but adventure, or misadventure, seems to dog them at every turn. They encounter a parade of bizarre characters, from part-time pirates and heartless larcenists, to Voodoo bokors, a wacky Jamaican soothsayer, and a handful of drug smugglers. Adding even more flavor to this Caribbean brew is a complicated romance, a lost Spanish treasure, and a pre antediluvian artifact created by a distant congregation who truly understood the term, "pyramid power."
Pour yourself a margarita, sit back, and slide into the '70s for a while as you follow Kansas and Will through this cocktail of madcap adventures – on The Road To Key West.
I wanted to put up a passage from the book but unfortunately you can't copy it but that's what screen shots are for, n'est ce pas?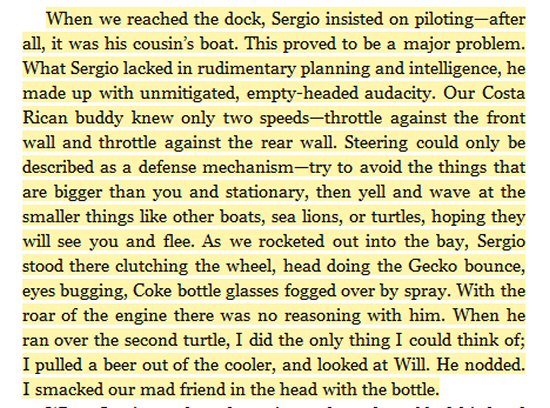 I think John also had the same thing in mind when he dropped me this in the mail today: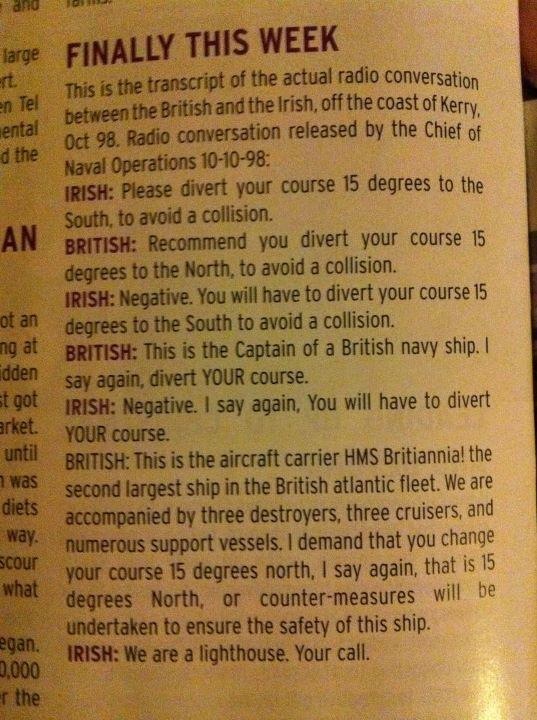 The Obligatory Seasonal Video
httpv://youtu.be/WkRwxp_vXfA
Afterword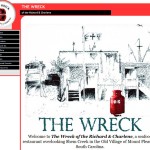 John wanted to share this stop with you as is a great place to stop along the waterway and take a look at the temperatures!
The Wreck
–
A seafood restaurant overlooking Shem Creek in the Old Village of Mount Pleasant, South Carolina.
On today's agenda for me is a new listing for an Eastbay 43 Flybridge and more information on our charter boat so if either of these strike your fancy, stop by our website and Yachtworld during the holidays.