I've had a lot of calls for boats coming in over the weekend. We have been keeping right up with the schedule — but that is easy this early in the season, we'll see how it goes when they come en masse. Yesterday we hauled a nice little Chaparral that is here every year.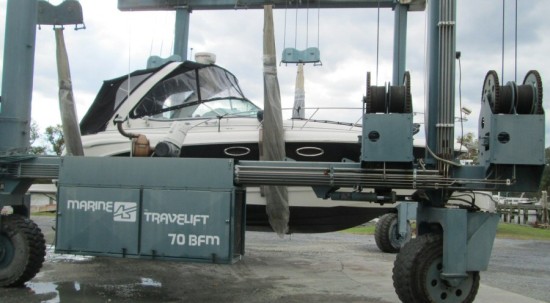 The rows are beginning to take shape in the shop. We can drive every other row in with the travel lift, which is faster, then we use the hydraulic trailer to put boats between the rows. This is very efficient for utilizing space, not so much for working on boats. You get from one end of the building to the other without touching the ground if you are so inclined.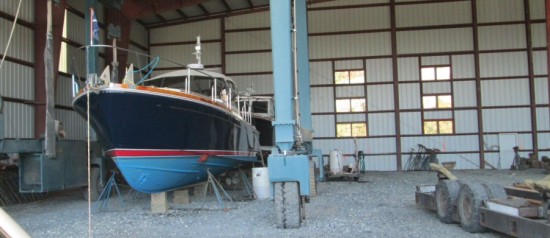 After the boats are put away we do one more check on winterizing to make sure everything has been done. There is a winterization checklist that stays on the boat until everything has been done.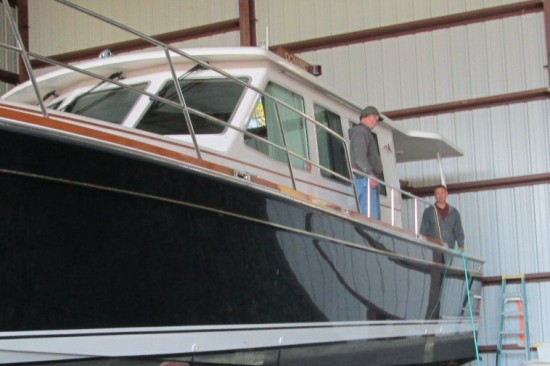 A Blast From the Past
I forgot to mention that the representatives from the Dickerson Owners Association (DOA) stopped by this week to arrange to have their annual Rendezvous cocktail party here at the old homestead for the first time in years. I used to host this for them before the marina was sold and it was always a good time. They are planning a Parade of Dickersons to the marina so it may be worth your time to see it. This is not going to happen until June so I'm sure I'll mention it again. If you are at all interested in the History of Dickerson, they have some stuff on the
DOA website
.
One Man's Trash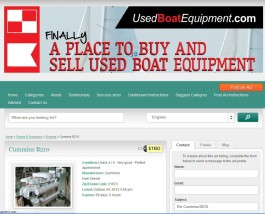 We just signed up on 
usedboatequipment.com
because
we have a lot of stuff sitting around
. It's a pretty interesting site – sort of like a big flea market or a marine version of Craig's List. You could also list equipment you may have for sale for mere dollars per listing.
Cost of ads
Single ad; $4 / 60 day No commissions $5 upgrade for featured ads Membership package; $60/ 60 days (unlimited ads)
It looks like I'll be here at least all morning but I'm hoping to disappear at some point early afternoon.