We had a seriously rainy day off and on all day yesterday but today is beautiful. We have one delivery today so we ran a rally on the boat yesterday. This was a recent boat sale and we were just operating on the surveyor's punch list. Most were small items such as replacing snaps on canvas.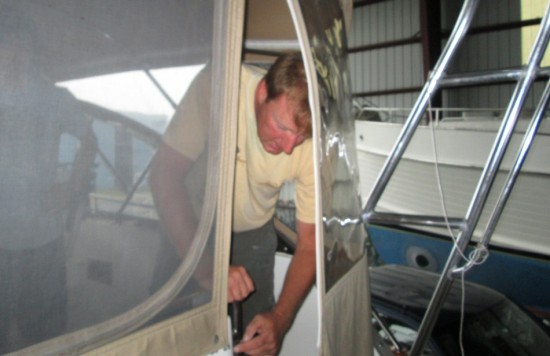 I had shown them refinishing the sole out in the shop a week or so ago and that had to be reinstalled along with the table and other items that had been moved to get the floor out.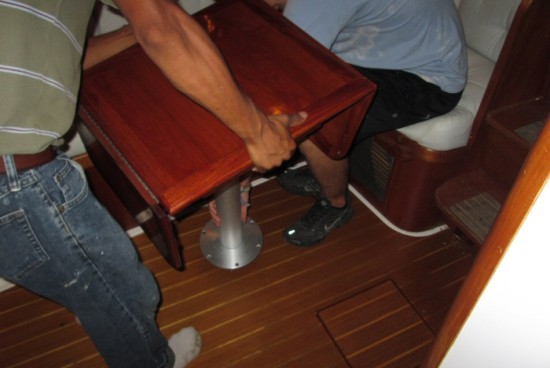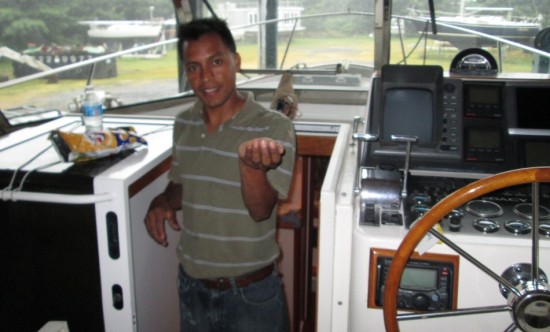 The boat was launched first thing this morning – just beat the deadline for the customers showing up.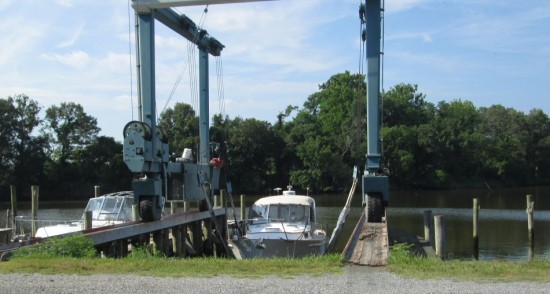 Pat spent the day on the custom refrigerator box for the Eastbay 43. Someone had replaced the original box with an aftermarket self-contained unit which the buyers just didn't want. We had the stainless inserts fabricated locally and put the new box together here in the shop.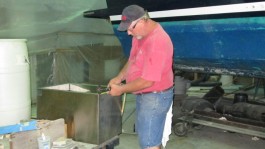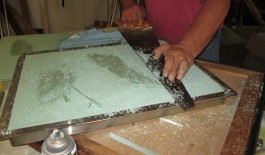 And here is the finished unit ready to be installed this morning.