Another cool day. We actually have some people over here today and jobs needing attention are being tended to. We hauled the Legacy 34 I mentioned yesterday for a short work order.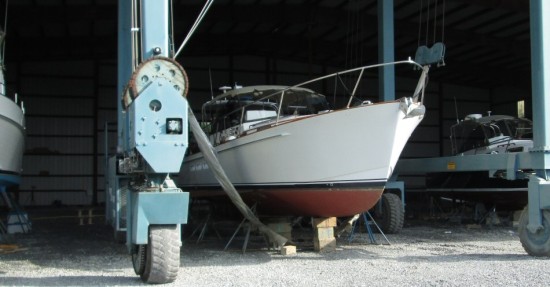 There was a fair amount of prep work on this bottom. As usual we will use Pettit Tie Coat to fill any deficient areas. The Pettit rep was in the other day and was very impressed with my crack filling technique. I keep meaning to send him some photos so he can share them on the Pettit Facebook page.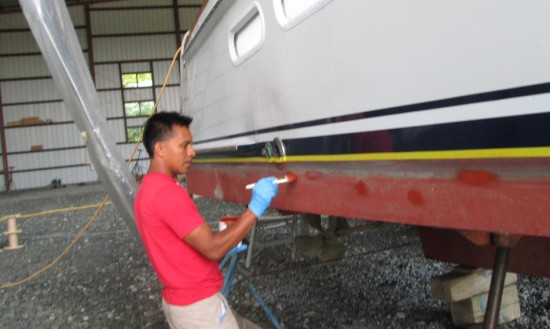 There were also a few minor items that cropped up on the survey such as a nav light out and other items that shouldn't take long to correct.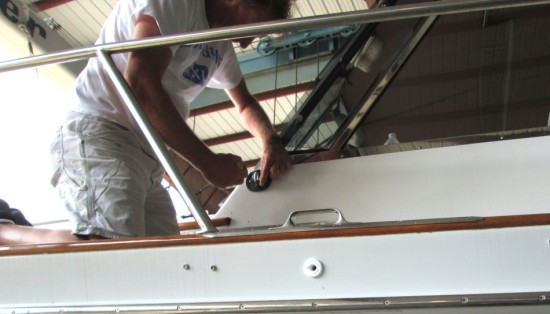 The gear leg and props were coated in
Pettit Zinc Spray
yesterday (I am really working for that nice Pettit Polo shirt they promised me!)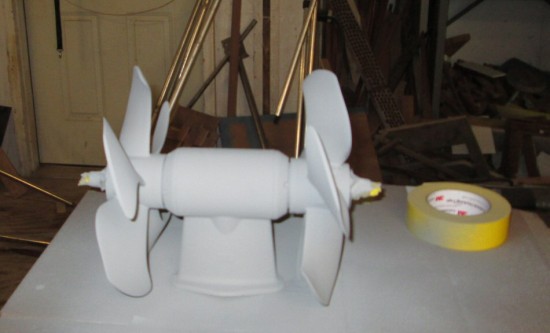 The temp painter did paint the radar array for the Burger yesterday so I wasn't totally alone.