I don't need to say it's going to be another hot one today so I won't.  I mentioned the 42 has left the building. I missed that Wednesday night but the owner caught some photos for me.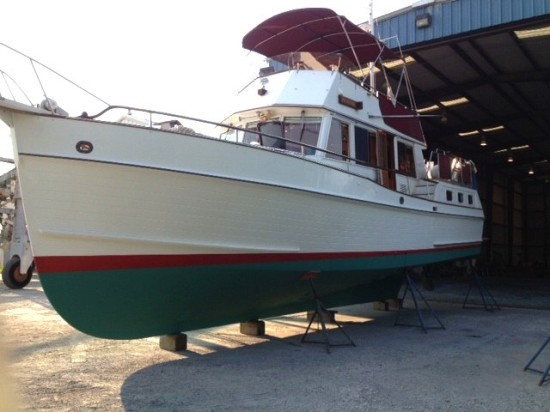 It is now in the water on the final stretch on it's long journey to Canada. And as an aside, the owner's family owns the Moosehead Brewery so there was PLENTY of that available yesterday. He must have bought out all the local liquor stores! He got to try out his dinghy — too bad it didn't have AC.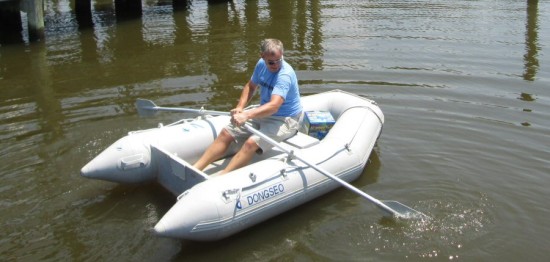 Of course clean up was a paramount task after all the work that has been done.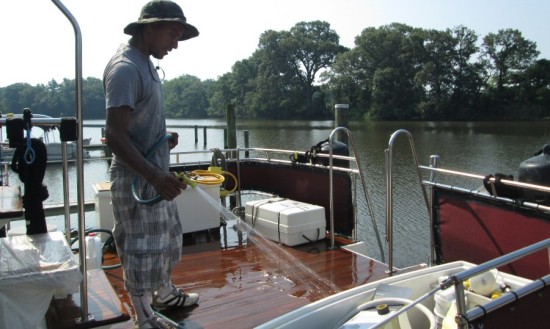 You may recall the rot under the step in this boat. One of the aft deck boxes (foreground above) had a similar problem with the lid. We dug out the rot and glassed in some plywood underneath to mimic the original construction and it should be ready to go back on the boat today.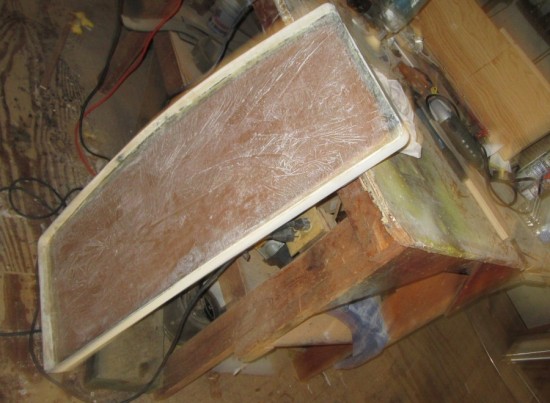 On other projects, the Cetol work is almost complete on the Legacy. I have to admit it looks pretty good.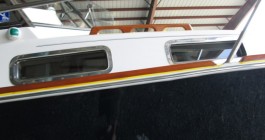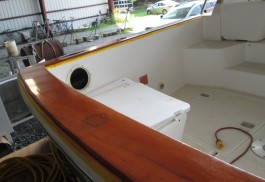 The other Legacy (a 34) that we had in brokerage had it's sea trial and survey yesterday and got sold. We do have a minor work order to complete before the boat goes to settlement.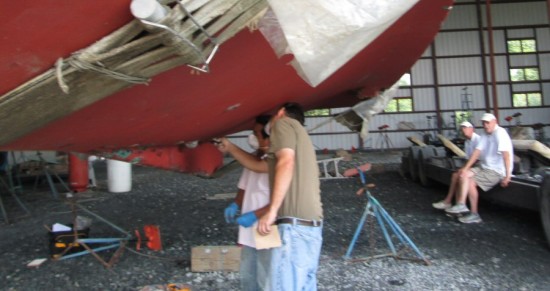 The Eastbay 43's bottom got done yesterday. The paint was in pretty deplorable condition in some areas but with our Pettit Tie Coat it looks pretty smooth now. I did notice the thru hulls could be touched up but no one has mentioned that and far be it from me to add to a work order:)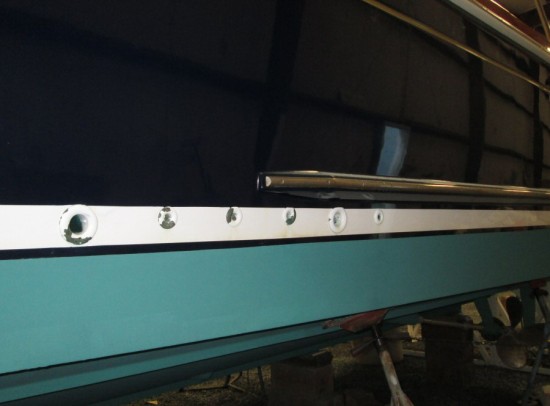 The arch for the Burger got painted yesterday and is on it's way to Oxford (I presume).
The two 1200 HP Mann engines should be showing up today so we have that ahead of us. I'll try to get photos of them coming  off the truck.
Anything Can Happen Friday
This is a very good presentation of
the year you were born
.