I just can't believe it's raining yet again — and not just a drizzle, I'm talking real rain. It may just rain all summer but at least  the corn is getting tall around here.  My new camera came in a day early so I went out to take advantage of it this morning. The first photo of the Legacy was taken yesterday with my old camera: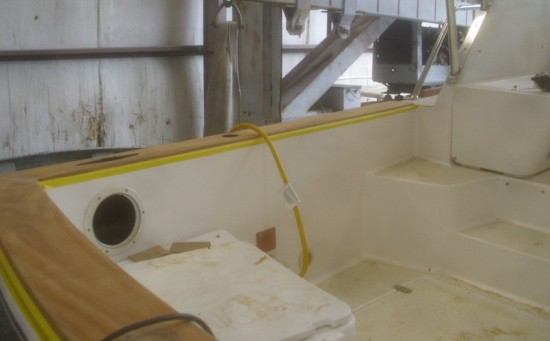 And one this morning with the new camera: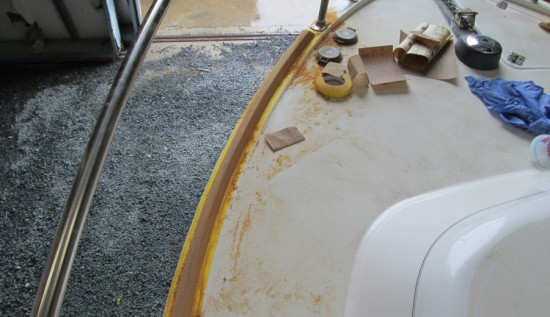 The deadline seems to be approaching on the GB42. It is down to details for the most part. Tom has commandeered the engine room for tidying up loose installation ends.
Just a brief look at what is going on under the dash with the electronics installation. There were evidently several installations over the years and it sure is easy to leave unused stuff behind, isn't it? This was after removing several pounds of wire.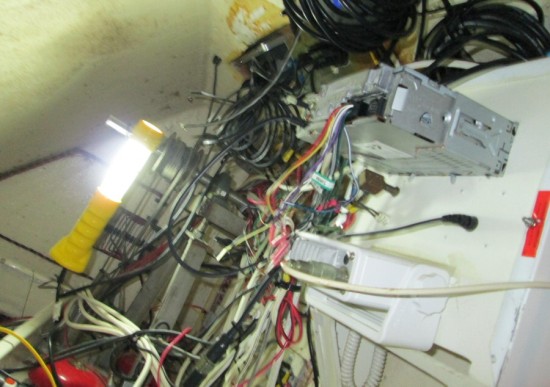 And Wayne was back to mount the new swim platform. When we had the custom brackets made, the fabricator
assumed
the screw patterns were the same on all the legs. We know what happens when we assume. Wayne is redrilling a few holes to get these on.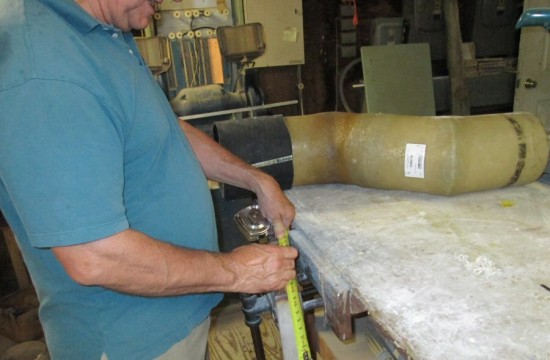 And Carlos is busy trying to clean up around all the work that is going on. It is a thankless job but if he waited to the end it would be too daunting of a task for even a stronger man!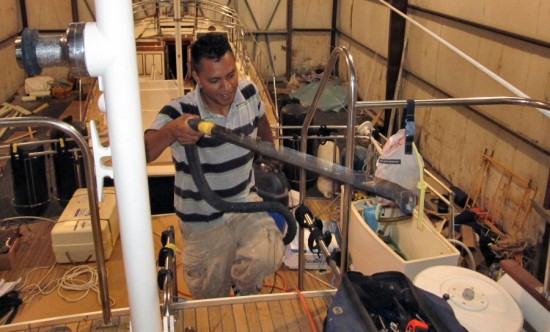 The sign guy is here now (Jeff Morton) to do 2 boats and template out another.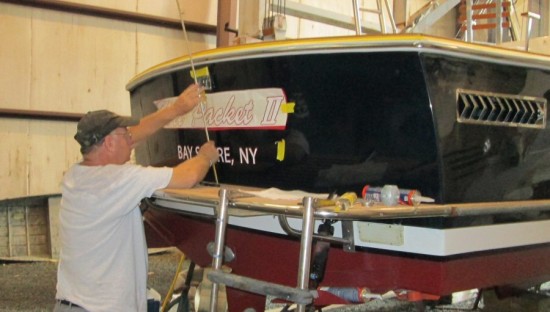 And here is the finished product. I did take a movie of the whole process but I need to figure out how to get it into the blog – maybe Monday?
Anything Can Happen Friday
Our friend and occasional road trip guy came stopped by this morning so I thought I would introduce Doug — who you will see around the yard frequently.