Another beautiful day. We did launch 2 boats yesterday and more to come today.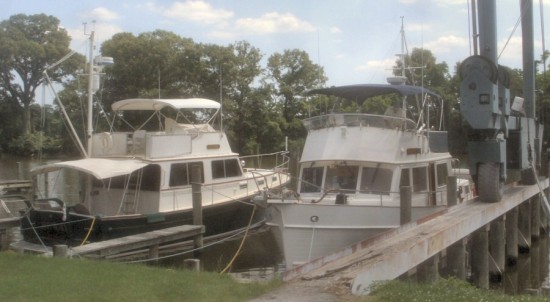 This afternoon's launch is a GB 36 Europa. They were finishing up the bottom paint to get it ready for today's launch. It will need to be commissioned and taken over to our Oxford location for the owner who is arriving late in the afternoon.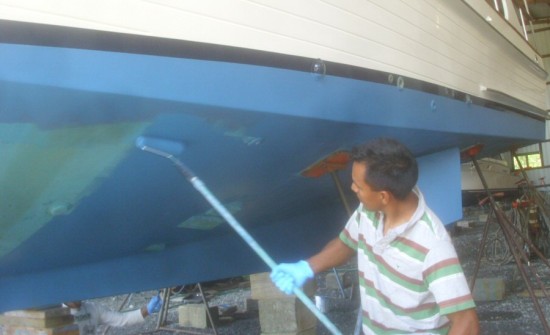 And speaking of commissioning, we had to do the two boats we launched yesterday. One had been sitting for 2 1/2 years and you know, if a boat sits for too long you just find things that stop working. This one wasn't that bad but there were a few issues that cropped up.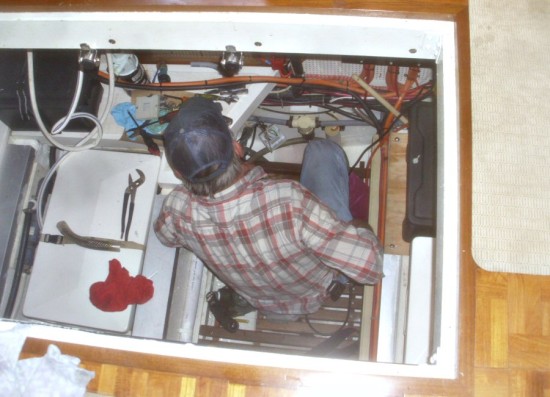 One problem that the owner reported was insufficient water flow on his AC which he says had been plaguing him before he put the boat away. He had replaced the water pump once. What we found was a piece of red tracer hose that was kinked. you can see the discoloration where it was becoming blocked when the pump was running. In fact, the ID of the hose was diminished in this area due to the build up left in the hose. We put in a piece of wire reinforced hose which will eliminate any kinking.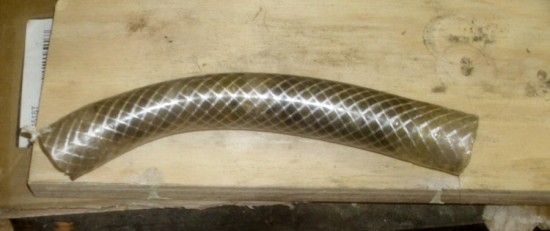 Out in the GB 42 they spent a bit of time mocking up the area where the washer/dryer was removed. I'm not quite sure what the photos showed (someone else grabbed my camera) but the cardboard sure looks a hell of a lot better than the hole!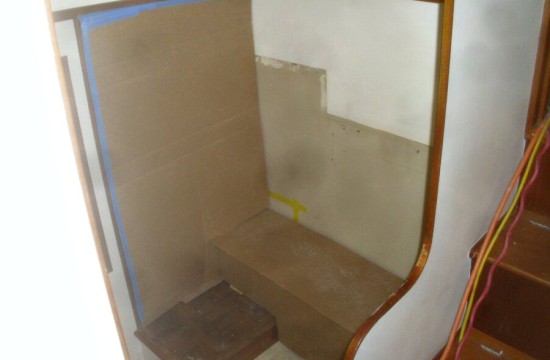 Anything Can Happen Friday
You want to impress guests while at anchor? A good
card trick
always does the trick.
Just for Fun
If you aren't familiar with the Nitty Gritty Dirt Band, you should be: httpv://youtu.be/bDn8pfmfwUs