The rain has not totally left us but we were able to duck the violent thunderstorms they predicted. We only had
normal thunderstorm
s. We didn't miss any work from it (I wouldn't say I'd actually be
missing
it) The mast and boom may be getting painted on the 42MY. Once again, just a guess on my part but the dis-assembly leads me to believe it is moving in this direction.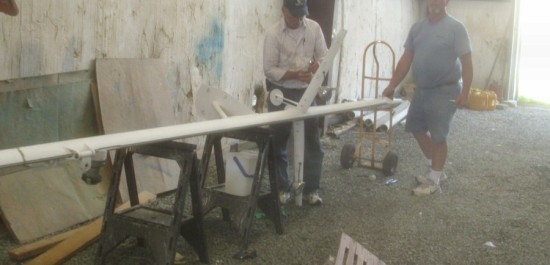 There was an old hand winch on the boom with corroded bolts that broke off while removing it. These need to be drilled out — a tedious affair at best.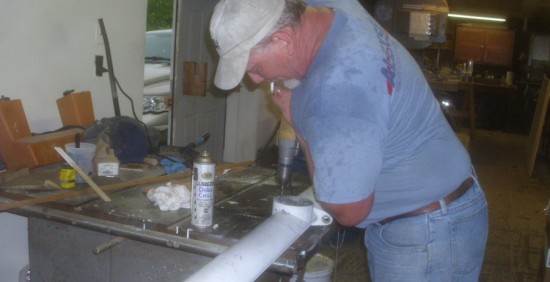 There is much other work going on inside that boat but I haven't been inside for a while. I'm more of a floor walker – that particular boat is hard to get onto the way they have it set up. But right ahead of it the Legacy 28 is nearing completion. We were able to locate new louvered vents that fit right into the holes in the boat.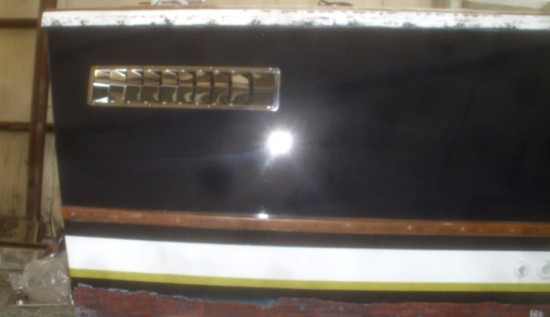 The rub rail needed to be replaced and unfortunately was discontinued by the manufacturer. We found the same profile in white though with a chrome strip – which makes this look just like the Eastbay in the same building.
Wayne was back in to finish up the windshield for the MY. I actually captured him when he was "hamming it up for the camera".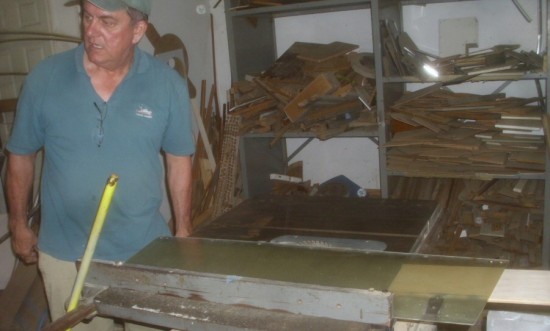 Anything Can Happen Friday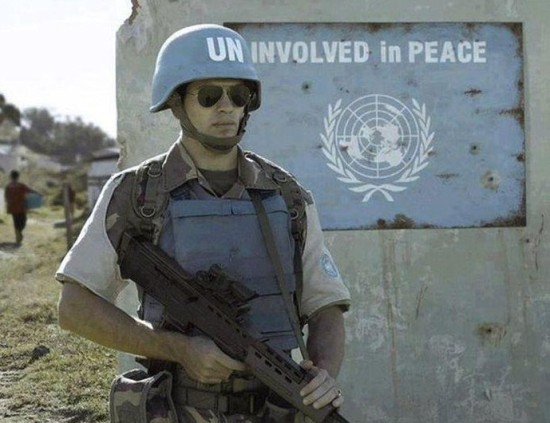 Just for Fun
httpv://youtu.be/FwrDQGn-u5I