End of the week at last – and summer weather to boot. Cold beer may be in order for this afternoon:) I do have to reiterate one item. I just got off the phone with a customer who assumed I was the yard manager. I am a title-less employee just trying to satisfy everyone but have zero influence on what work gets done when. Just a reminder before I move along. That being said, I am late posting due to a constant influx of visitations and phone calls. This certainly culls down the amount of time I can spend today. We installed 2 masts this morning. One that needs to be in the water for the weekend and the other was John's boat — since the crane was already here.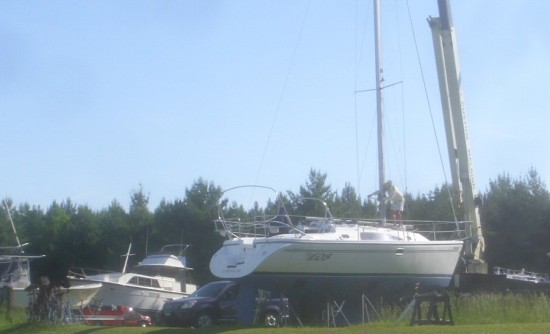 We had one customer experiencing an outboard problem. What we found was a bunch of water in the fuel — and I'm not talking 2 or 3%.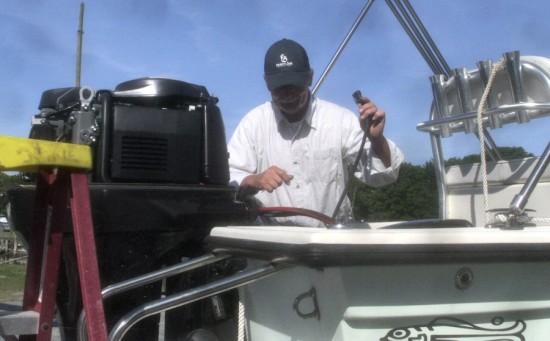 We also noticed it had probably the original fuel filter in it which had not been changed for so long that it had fused itself to the bowl. It took a bit of finesse to get this off without damaging the plastic.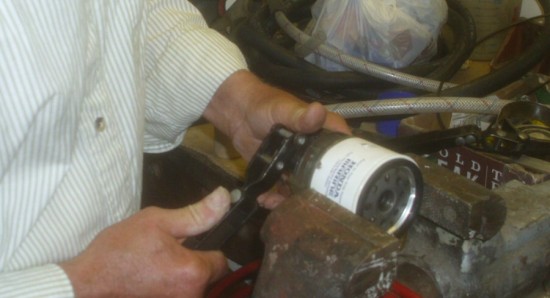 Work continues on the Pink Lady as they used over gallon of EZ Fair on the bottom to achieve optimal "smoothness".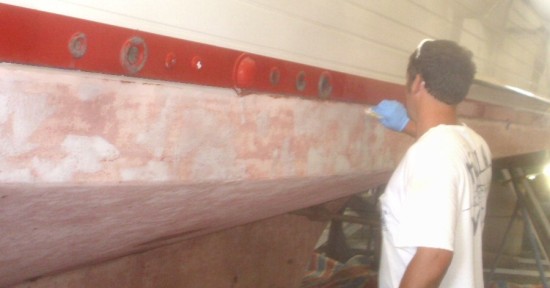 New Products
A salesman brought in the SmartPlug shore power fitting this morning. This was a pretty awesome piece of gear. The socket is a direct replacement for the Hubbel or Marinco fitting. You just swap the end on your existing cord and put the SmartPlug on. This has three locking mechanisms built in negating the little twist ring, no fumbling to get the blades oriented right and is totally waterproof. It also has 20% more surface contact on the plug than the standard. Learn more at
Smartplug.com