I feel a Frantic Friday in the making. The travel lift schedule seems impossibly insane and my requests seem to still be primarily ignored. You may want to call first if you are expecting to pick up a boat today or over the weekend.  Even if you talked to me, please remember 110% of the scheduling is done by John — that leaves me with
-10%
of influence. The keel repair got started and done to the point where some drying had to occur before proceeding.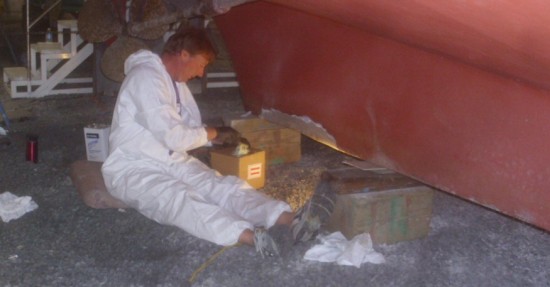 The Grand Banks 36 with the flybridge is due to be set on a truck today bound for the West Coast. It is amazing how the look changes on this boat with that gone. It looks nothing like a Banks anymore.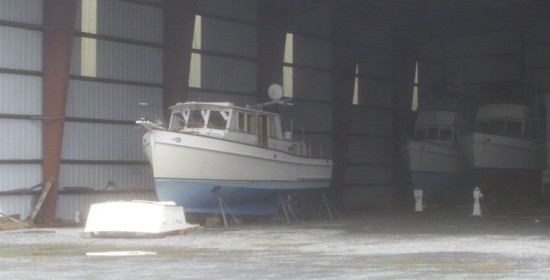 Izzy got abandoned yesterday when one of the crew was out for the day and the other had to leave for a half day to take care of some personal business. I still couldn't convince him that he had to do the whole crew's assigned tasks.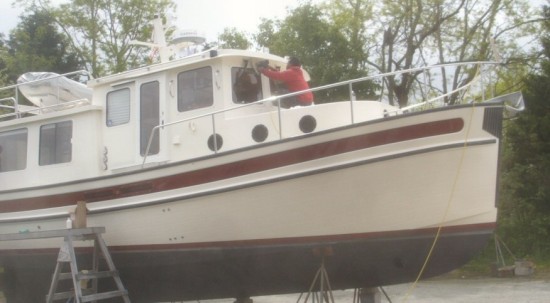 And of course, the mandatory launch photo: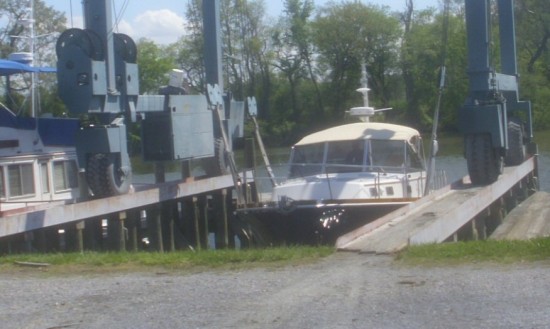 And although I didn't
believe
it would really happen, the Cat trawler got moved into the building for painting. See, sometimes miracles do happen.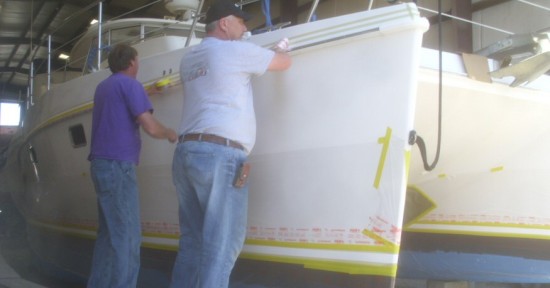 And they actually got the primer on. Now the next hurdle is to keep the job focused in John's radar.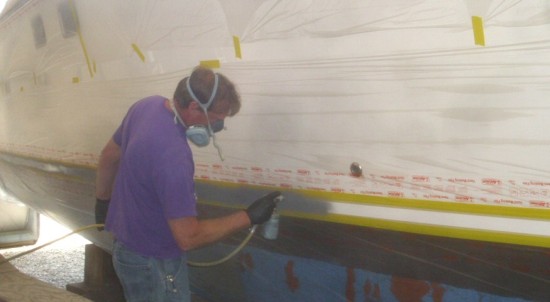 From the work shop
These were my practice pieces but I have given may of these away that ended up as almost works of art. The shell is an actual urchin shell — and very fragile. So far I have only broken one. The newer ones had spindles that were much more delicate and I found some tiny eye hooks that virtually disappear.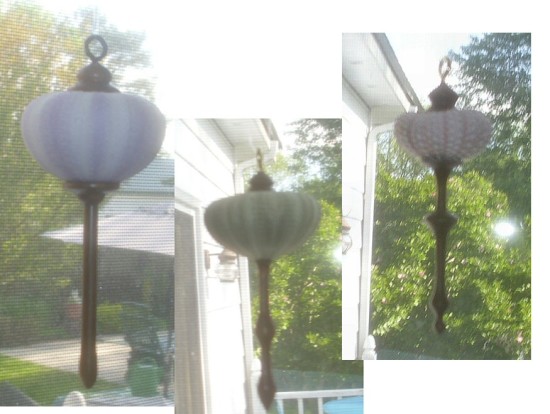 Anything Can Happen Friday
httpv://youtu.be/BiAwpYIkRmU