I have come to hate Fridays here at the yard. This time of year every one seems to be a Frantic Friday — sometimes beginning on late Thursday and extending out. I guess that's why they make beer. We did get the barrier coat on the GB42 yesterday. We have one more coat to put on (right now) and within hours the bottom paint has to be applied. If you wait too long the paint will fall off — believe me I saw it happen to a boat that was in for storage last year.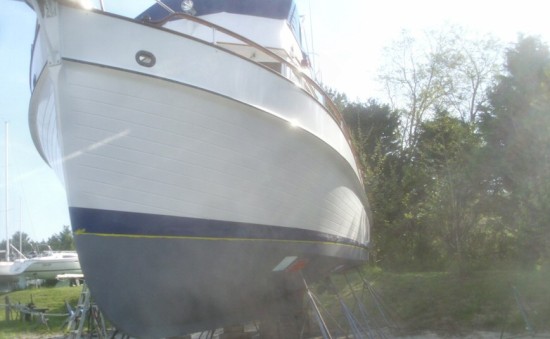 It is the usual hubbub of activity with a survey going on, customers coming and boats being delivered. The survey is the GB 46 that is under contract and the CAT engine people showed up early to do the engine survey. There were also some launchings promised that are going to be touch and go.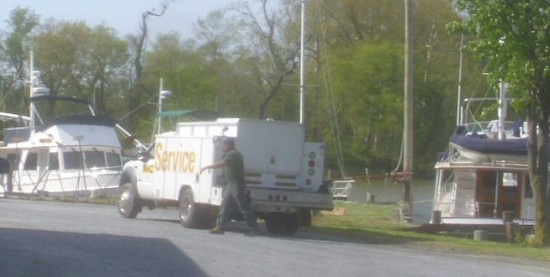 I did notice some last minute commissioning and wash down on this boat that is leaving this morning. That almost explains the lack of people working out in the yard as there seems to be a plethora of people aboard (some inside the cabin — looks like a party to me).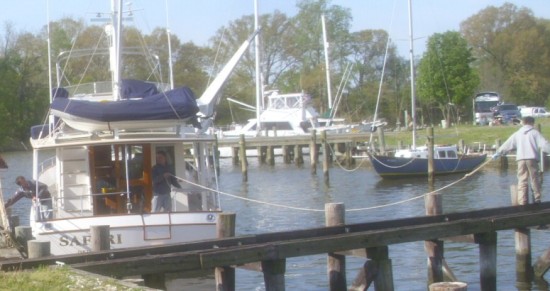 This newly acquired Grand Banks has come in to get the flybridge removed as the buyer is having it trucked out to the west coast. He told me that boats are a heckuva lot cheaper on the east coast and more than pays for the trucking. As a side note, this is the only boat I have seen with Grand Banks Beige on the window frames exterior. He PROMISED he would paint them white. Cause they look like….. well you know.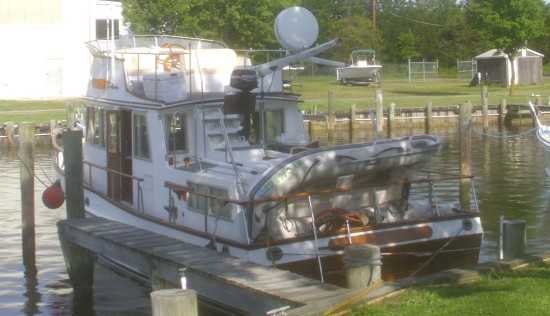 We've been so busy that even I got out and worked in the shop yesterday. I put new insulation in part of a generator sound shield. I wanted to do photos of all the steps but had so many chemicals on my hands I didn't want to mess my camera up any further than it already is. It's a messy job.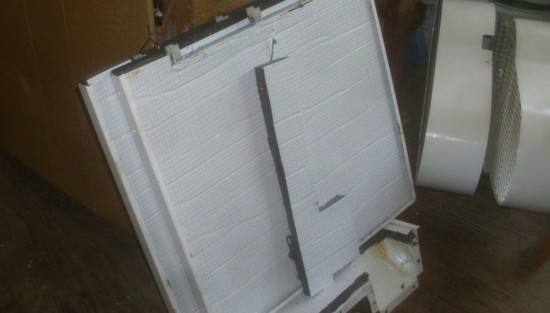 Anything Can Happen Friday
httpv://youtu.be/NSowZcvoqr4