I recall now what Frantic Fridays are all about.  I can only rest assured that I made no promises to anyone — not my job! We jumped right into the keel repair that we found yesterday. This boat was supposed to leave today – can't happen now if the repair is going to be done properly.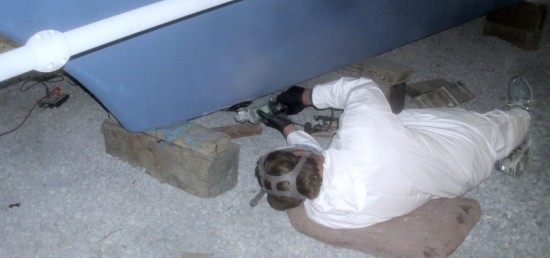 The bottom job is still progressing. After using the EZ Fair yesterday we began fairing the hull. This should be pretty smooth afterwards but we will do one more walkabout to look for any voids we may have missed before applying the barrier coat.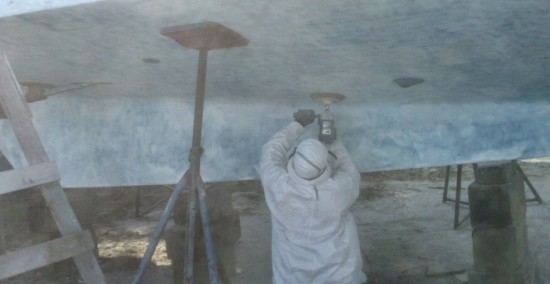 I thought I'd update you on the AC pans. While we were doing some other Awlgrip, we shot these. They now have a permanent paint job and look like OEM – without the propensity to rust.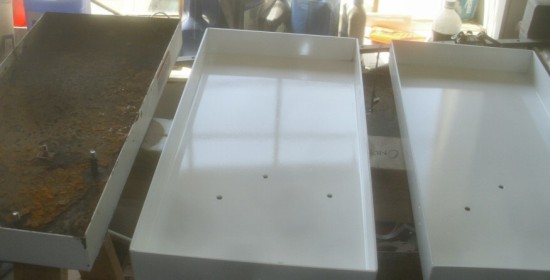 The unveiling – Kevin was pulling the masking paper on the boot top job this morning. This looks like a million dollars but it cost a little bit less than that — not that's value!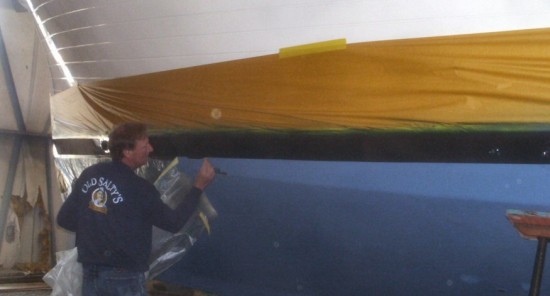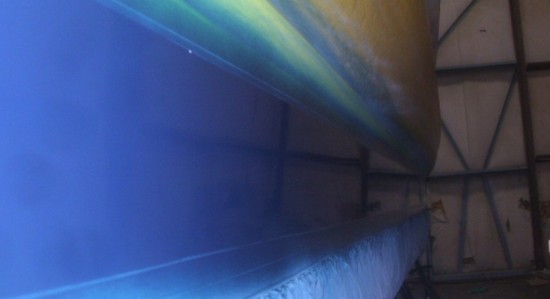 We got the trim tabs that had been stripped and primed back on the boat. Almost just in time since the boat has to leave tomorrow.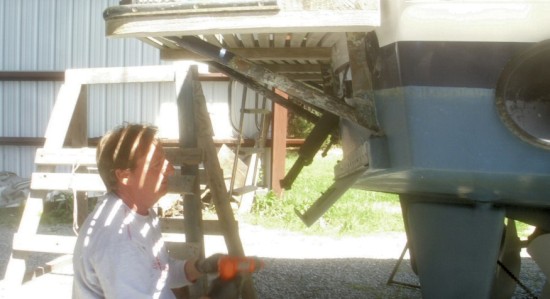 Product Spotlight
If you have a ball valve hooked to an underwater thru-hull it is not only dangerous but won't pass survey. Groco now has an adapter that will convert a ball valve to a seacock. This would save a lot of money over tossing a perfectly good ball valve and buying an expensive seacock.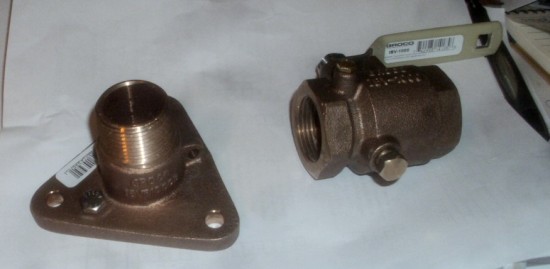 Anything Can Happen Friday
In honor of Frantic Fridays: httpv://youtu.be/r5KeGccP9Jk