Another edge of rain day — there was droppage out there on my way to work but the real rain isn't supposed to start until this evening. We have 2 launches scheduled today, on of which requires 4 boat moves. Somebody is going to get off late tonight! We did have one guy stay late last night and paint the bottom which actually looked great considering it gets pretty dark in that building with no lights when evening rolls around.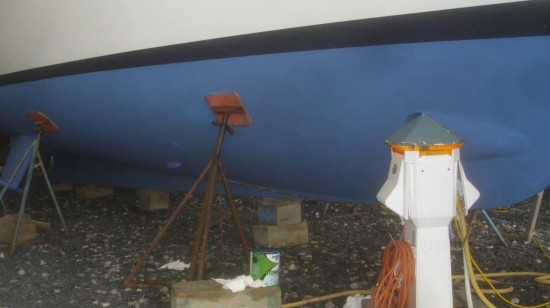 They also finished the polishing on this boat during the day. We had over half our crew polishing.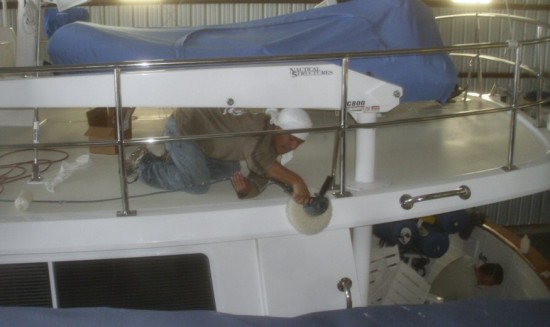 We still had a bit of the Awlgrip aluminum primer left from the davit job so we hit up the aluminum AC pans. Waste not, want not or something like that. This should keep corrosion at bay.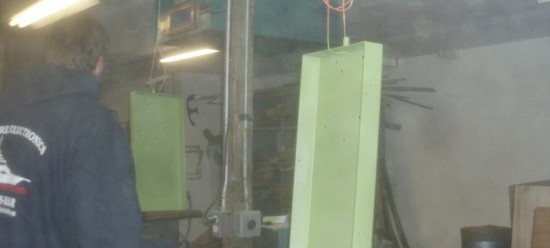 And speaking of davits, Kevin sprayed Awlgrip Hi-Build primer over the repaired areas yesterday. The undamaged part doesn't require any primer so he just fairs everything and hits the whole thing with a coat of paint.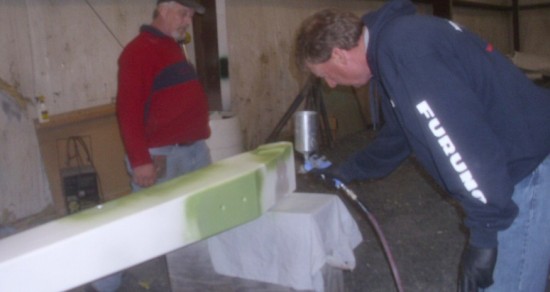 The DIY guy got his boot sanded (after some corrections suggested by Kevin) and is still waiting on word on whether we will spray it for him. That word would come from the boat promising guy.

Anything Can Happen Friday
We should go into production on this – the ultimate in "green boating":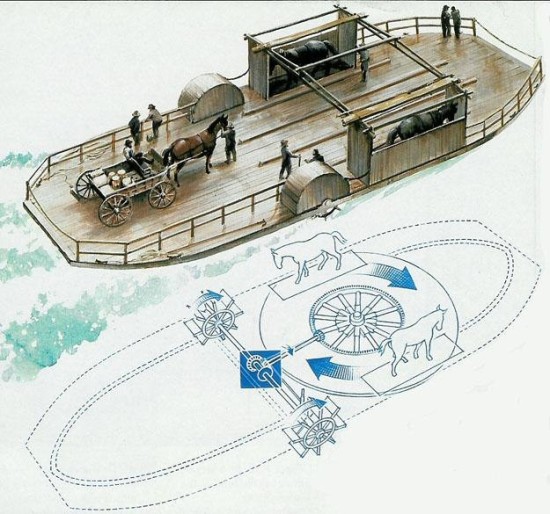 From Shipwreck World
httpv://youtu.be/1JjQGVtZrE0