Rainy Day Friday. They are predicting warmer weather next week and I am agog with anticipation! I promised seat pictures and with the boat being in close proximity to the primary heat source under my desk I will oblige. Here he is countersinking holes in the bottom of the mounting board so the base can be through bolted.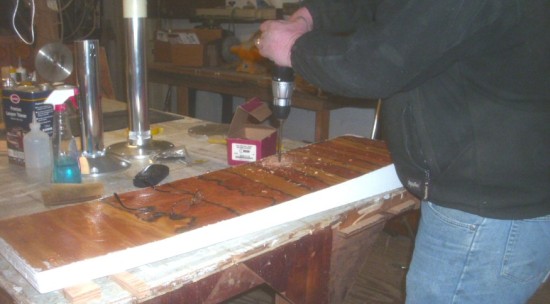 You can see two base in the back ground. The one that came with the seat wouldn't give enough elevation to clear the seat lid (or to get the seat to the optimal height to see over the dash). Here it is the taller pedestal mounted to the board.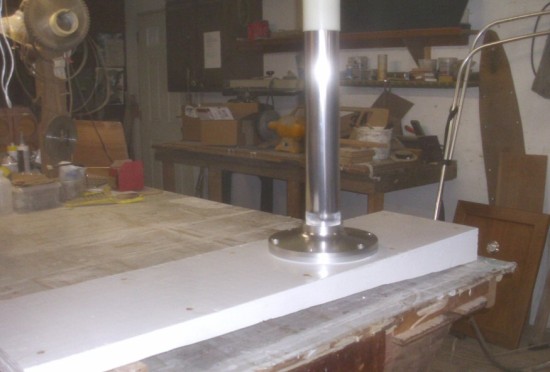 And voila! Style, comfort and innovation. The pedestal is easily removable and the standard seat cushion can be put back on in the event it is needed. Not much storage is lost in the locker – just the space the pedestal occupies. There is also a flip-up foot rest we will install just to maximize the comfort of this arrangement.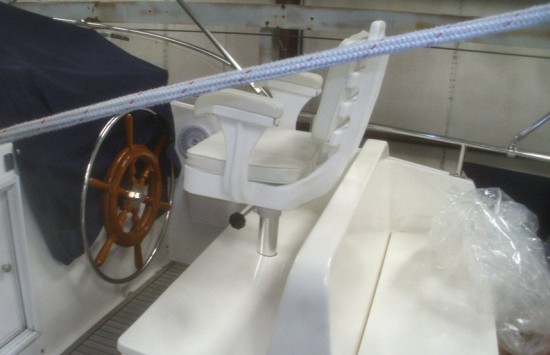 Not to forget anyone, Carlos seems to be the solo bottom painter this year with Izzy having so many varnish projects to complete. It's a dirty job but a mindless task and if you have some good music going it could be quite zen-like.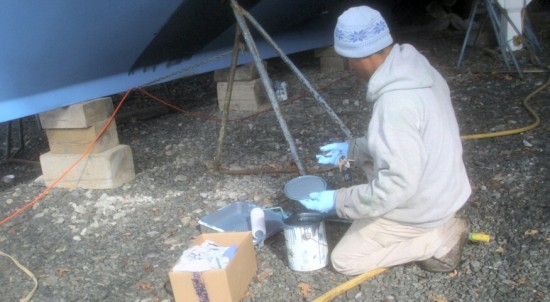 A follow up on my experiment — you may remember
last year
on this boat we were dealing with some paint cracks on the bottom. I had them squeegee in some of the Pettit Tie Coat. After sanding for the new paint this year you can see the repair worked very well. You can barely see where the cracks were and it is still flush with the surrounding surface. None of them opened back up. The new tie coat is just covering a few defects. We like this stuff!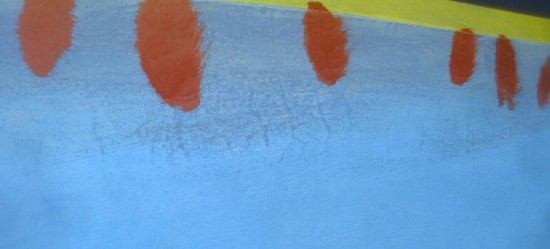 Anything Can Happen Friday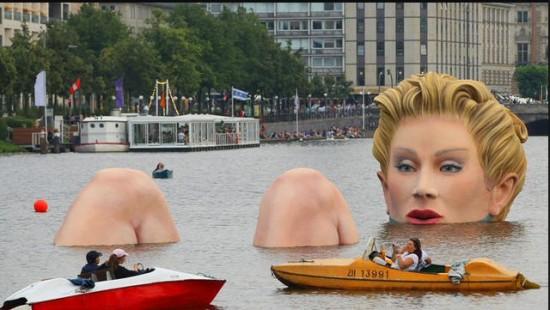 Can't giants bathe in peace anymore? Boaters approach "Die Badende" ("The Bather"), a giant sculpture showing a woman's head and knees as if she were resting in the Binnenalster lake in Hamburg, Germany. For more weird news photos, visit  NBC Philadelphia.