The nighttime temperatures are still dropping so the build coat we put on the 47 was still not dry this morning. This is the 3rd build coat of Epiphanes Wood Gloss Finish. We use this product for building because you don't have to sand between coats. But on this coat it is time to hit it with some sandpaper to get the flat surface.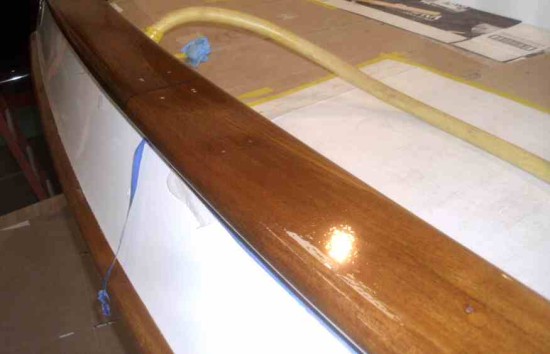 And a few boats away they were prepping for a maintenance coat since the varnish is in real good shape. We will wait to apply the top coat until we have decent night time temperatures – maybe next week?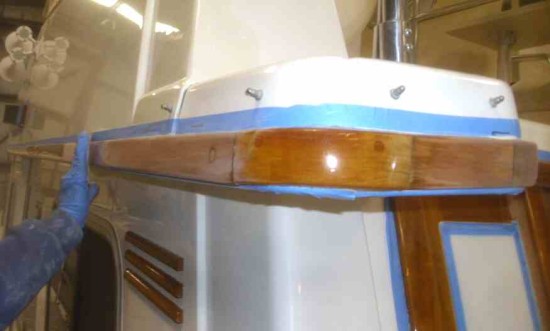 The bow thruster is not nearing completion. We had to move some other panels to get the joy stick in a comfortable position for the owner to use.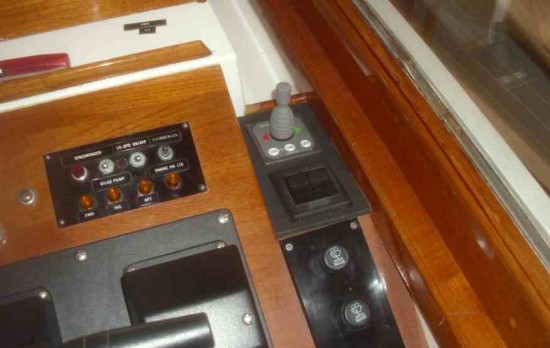 The motor is now mounted on the tube. Notice how much glass is holding that tube. This is probably the strongest area of this boat now!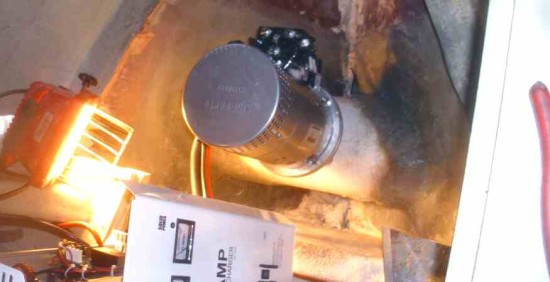 The battery charger is mounted on the bulkhead behind the motor. It is only a few feet away from the batteries which are mounted under the berth in custom boxes.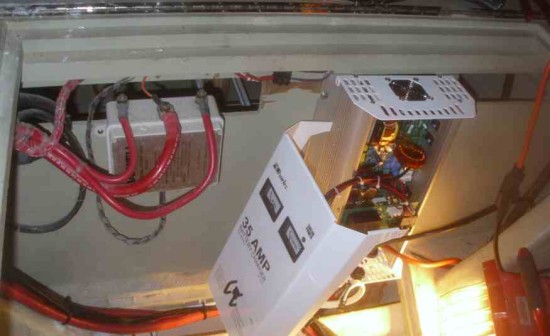 Anything Can Happen Friday
httpv://youtu.be/Q_bPobs8T5w