Another week gone by with no REAL sign of winter. It is chilly (at least for me) but certainly not bad working conditions. And with the 42 I assume having that many 98 degree bodies on board at one time raises the ambient temperature of the work area considerably. We had 4 guys polishing at one time and two others aboard working on other tasks. That's a crowd!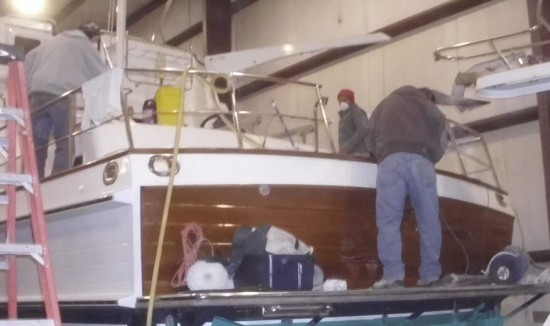 There was a bit of engine room work going on — just miscellaneous items that needed attending to. With 2 mechanics down there along with 2 big CAT engines and other equipment it was hard to get any good photos.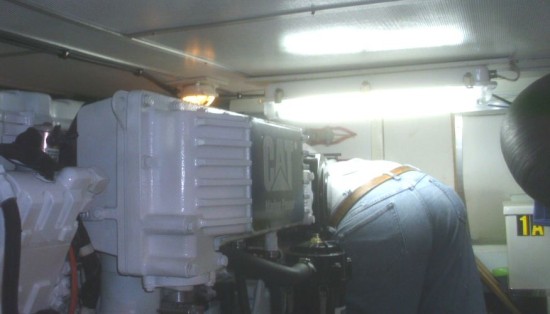 I had mentioned some leaking from the davit and we needed to access the underside — which you can almost get to by removing the overhead panels in the aft head. There is a defect with this particular set up which doesn't provide enough strength as you suspend the weight of the dingy over the side of the boat. We will be addressing that and repairing the resulting fiberglass crack from this flaw.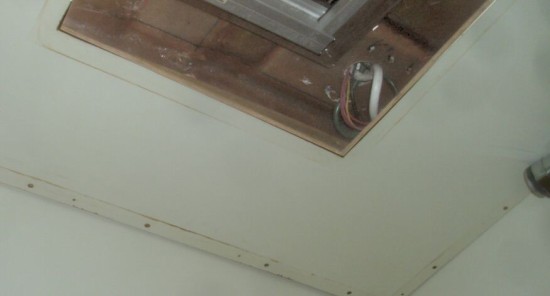 Today was the first time our fiberglass guy had a chance to inspect his upcoming fiberglass repair on the Legacy. His determination was that it "didn't look as bad as it looked."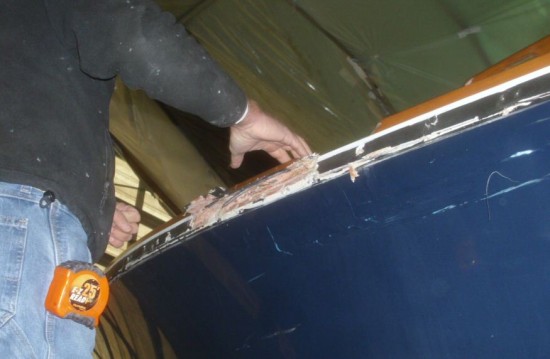 Anything Can Happen Friday
In honor of our little furry friend earlier this week, I had to include this in today's blog.
httpv://youtu.be/8CFUwxaGzJc