This 3 day week was a great idea, here it is Friday already. I typed up several rather large work orders yesterday and there should be plenty to share with you in the coming weeks (and months). Unfortunately it is still rather cold and it is hard to get everyone up to full efficiency first thing in the morning. One one of the newer Grand Banks we had come in for storage one of the items on the survey list was some stuck ball valves. I couldn't tell what brand they are, but they obviously aren't standard bronze ball valves – which we will be replacing them with.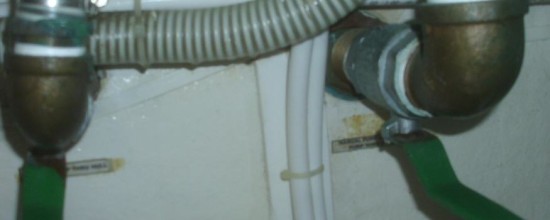 There seemed to have been some ventilation problems in the engine room before the current customer bought the boat last month since it was full of mold and mildew. We have Carlos down there with some bleach and for some reason he doesn't seem to mind the smell?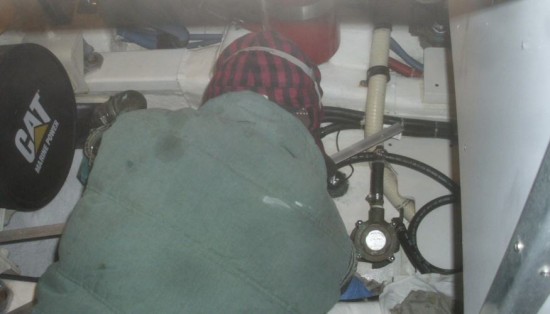 There was also just some minor rust on the engines. You know you should take care of that while it is just a minor problem, right? If left unattended it will just continue to spread until you have a devalued engine in your boat.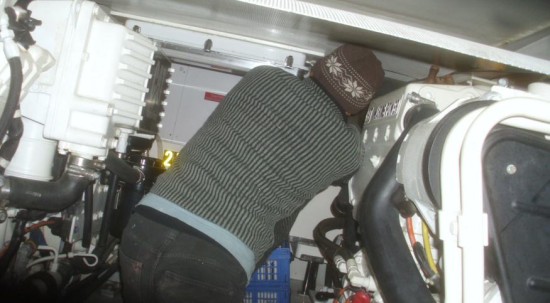 The name is being changed on this boat which requires removing all the name boards and light boards.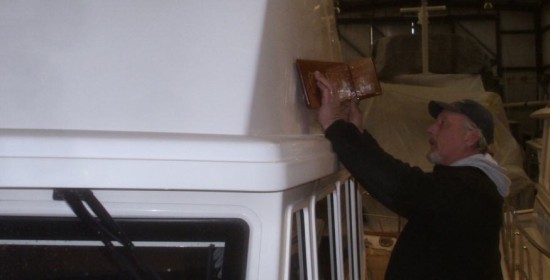 It would be nice if we could just remove the vinyl and revarnish but the condition of the current varnish and the inevitable shadowing of the current name say otherwise. Stripping will be in order.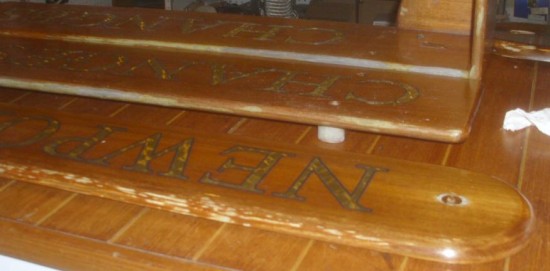 And speaking of varnish, also on the owner's list is to redo the exterior varnish. As you can see in the photo below, to do this right we will have to remove the rails. You can see bare wood under the feet. This allows moisture to get beneath the base coat.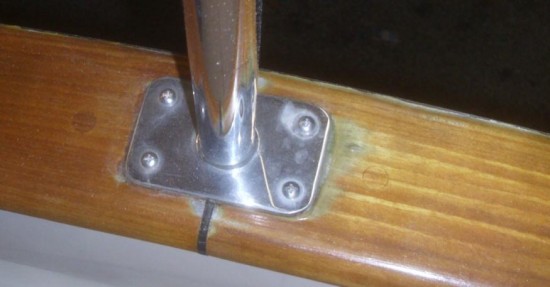 Anything Can Happen Friday
I posted the History of Dickerson for the Dickerson Owner's group several months ago. Unfortunately it ends before I came in here in 1981, so you won't see me mentioned! httpv://youtu.be/2NnSaeHeKeY