I guess we missed that. Of course, if the Mayan's could predict the future accurately, there would
still be Mayans
.  It is also the first day of winter and it came it with an "end of the world" storm last night which brought in some hellacious tides this morning.

My countdown ends today. We already have accumulated quite the stockpile of beer in the shop from some of our customers. We appreciate that! But it's still a work day and we have many tasks ahead today to prepare for the long vacation. The transom on the Eastbay is all done and does it shine! Kevin will be putting the door back on today and removing all the masking. We have a big fiberglass repair coming for him which should hopefully be here by the time we get back. This boat was damaged in Hurricane Sandy and is being trucked down from New York.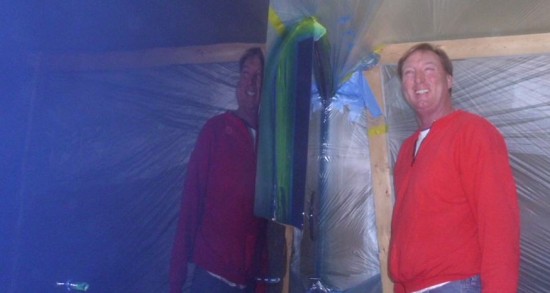 We had a lot of mast to pull and that got done yesterday. We try to hold this until everyone who needs the crane is ready so we can do them all on the same day.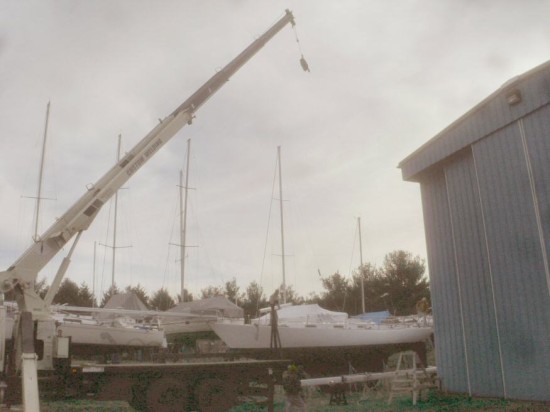 We also got the lazarette cleaned in the Grand Banks 47. I showed Carlos avec toothbrush the other day and here is the finished project. Of course this would be more dramatic if I had before and after shots.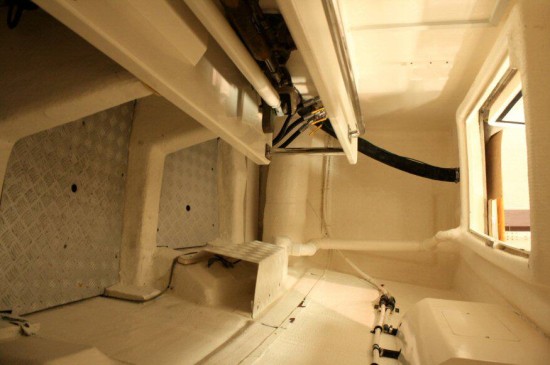 As part of my Christmas to-do list my wife requested some polar bear cut-outs for the front yard. They didn't turn out too bad. Now I hope she doesn't want one of those cut-outs of the old woman bending over!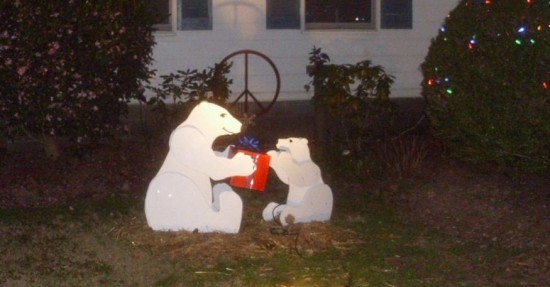 And I would personally like to thank all the customers who make us successful and all the readers who give me something worthwhile to do every day.  Happy Holidays to you all!
Anything Can Happen For Christmas
httpv://youtu.be/F44d2IzCrKo