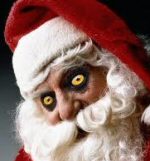 The current plan is to close for the holidays at the end of the day tomorrow. We will return on (your guess here).  I am
pretty sure
that there will be no Christmas Party, luncheon, etc. but I suppose we can make some festive holiday beer show up later in the day and give ourselves a party. I am agog with anticipation! It is a bit warmer today and we did have a spot of rain before work today. As far as I know, there were only three boats left to haul and one was already hauled when I went outside to photo up.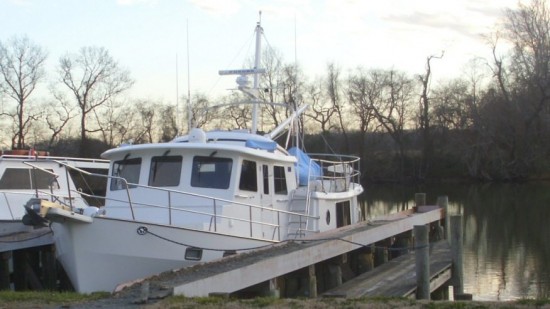 This Krogen 44 is now being winterized (as you can tell by the water flow from the thru-hulls) and will be put in first before the Cap'n Buddy boat which obviously was not hauled yesterday as I said it would be. You just can't trust me can you?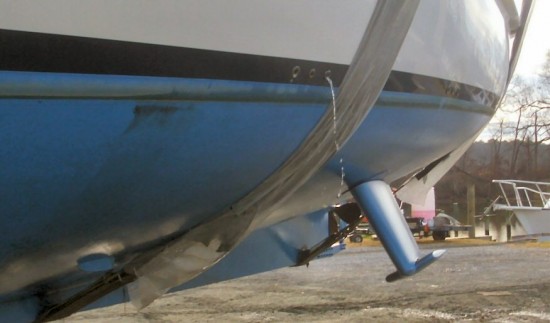 There were a couple of interesting things about this boat – the first being the fin blade stabilizers (above) which I have never seen before in all my years in the business. The other unusual (to us) thing on this boat is the massive lead in to the bow thruster. We usually make our blend in but this looks like a half of a cone that was simply glassed onto the boat.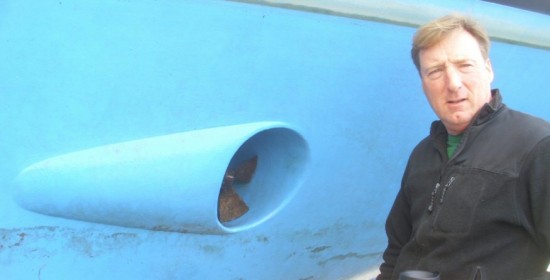 Holiday Season
If you are listening to holiday music, it may as well be something good! httpv://youtu.be/t8cwDqsqN2Q