It must be the season, we started right in hauling boats first thing this morning. We did have a minor glitch, someone left a boat on a trailer for us right in front of the building with the trailer tongue locked. This impeded the passage of the travel lift. Fortunately we were able to straddle the boat to get by since the lift was empty. If you leave a boat for us, make sure not to leave it in front of the main building!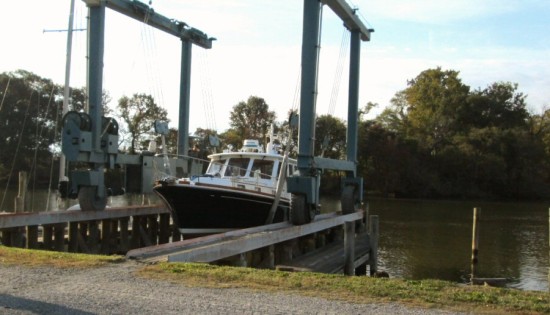 Just another testimonial for the Pettit products I always talk about here. This boat had the Hydrocoat bottom paint and the Pettit Zinc spray on the props — both were clean as a whistle.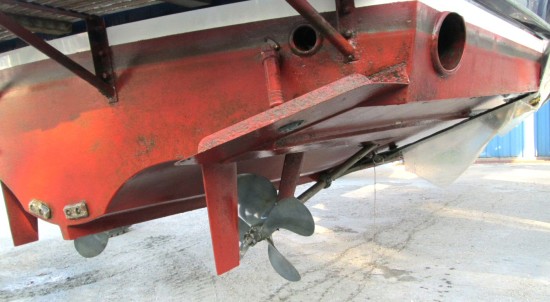 It was quite nippy out there this morning and I predict Izzy will regret wearing a sweatshirt type material to spray the bottom in. That's gonna stay wet a long time!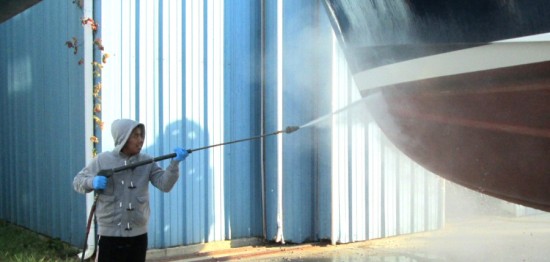 And just in case you didn't know it, we do a lot of sail boats here even though the work photos seem to center around power boats for the most part. This one is waiting to be hauled and have the mast pulled.