Fall has really set in now. I hope that they had a good rendezvous over the weekend although I haven't heard any reports. I know I had a nice weekend! Today we are back into the fray getting the 42 ready for the show. I thought there would be more done when I arrived today as I was led to believe most of it would be put back together over the weekend. Well at least I'll be able to get more photos. The varnish seems to be complete for the most part. Many of the small parts were taken off the boat for work such as the doors.
The scroll work on the handrails also looked complete (no sign of the varnish guys this morning).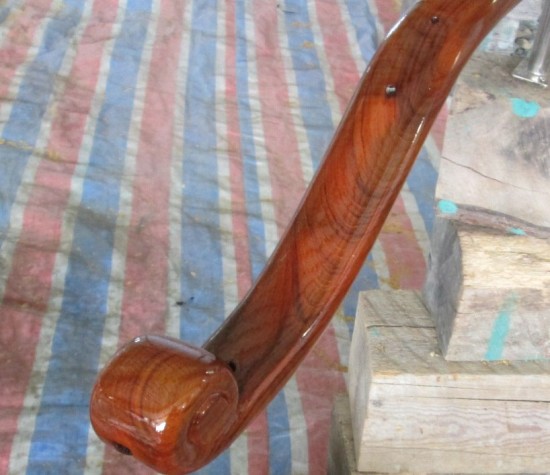 They began taping and prepping the windows for a couple of coats of paint as well.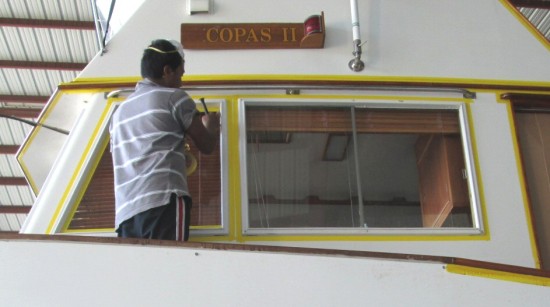 The swim platform, although in good shape generally, needed some freshening up. The best way was to belt sand it while they had it off to do the transom. And as for the transom, the varnisher assures me it will even out but it looks doubtful to me so I didn't put a picture up.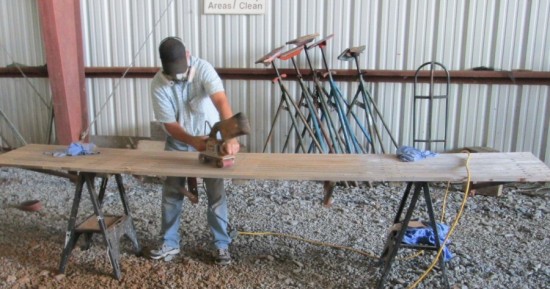 Other projects in store for today are gel coat repairs, which Kevin is starting now and this pile o' vents which looked pretty shabby next to the fresh compounding and varnishing. I assume they will be Awlgripped but we now how assumptions go.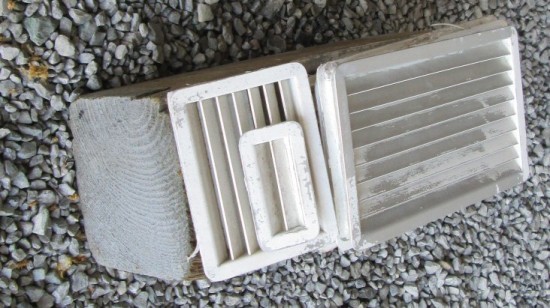 Weekend Update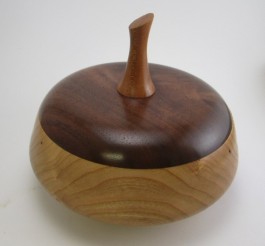 Although I didn't get all the shop time in I wanted (or deserved) due to the ongoing kitchen project and helping the electrician, I was able to turn out a couple of pieces this weekend. Sunday's project was to pull a bowl off the bench that I had turned a couple months ago and add a lid to it. This got the bowl off the bench but unfortunately off to a friends house and not sitting on my counter. Of course the counter is already full!