I thought I could leave early on Friday, being all alone all afternoon, but things just kept happening and I had tasks to complete so I got out an hour early instead of mid-afternoon as I planned.  Today it is all hands on board as usual. First I wanted to show you the completed helm display panel on the Albin 28.  This turned out quite well with the rather large display. I don't understand why Albin put the breaker panel HERE. It would be a pain the butt to move however with all those wires in there.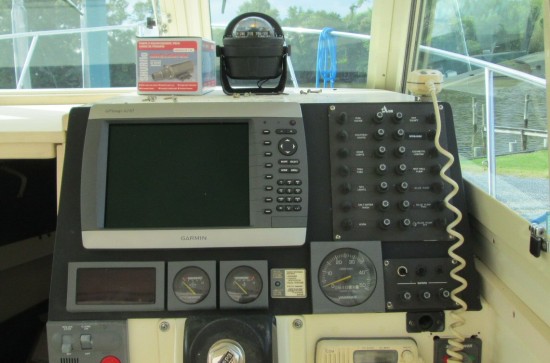 The GB42 that we sent on charter to New England has arrived back at the yard. We will be getting this boat ready for Trawlerfest later this month. First we are stripping the varnish and putting a decent finish on the boat – buyers like that look! They were removing the rub rails when I popped out there earlier.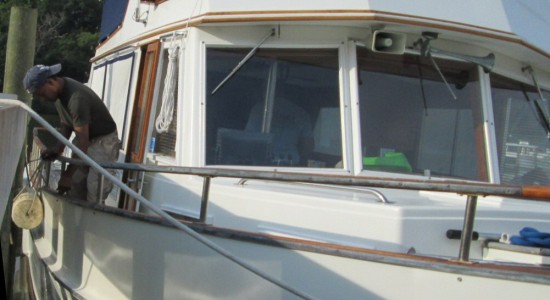 If you would like to invest in a boat for chartering out we would recommend this one since it has been proven to be reliable.  You can talk to John about this plan.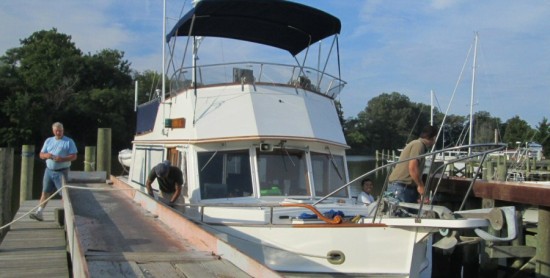 While everyone else is working on the 42, Kevin is out putting some stiffening in the rail of John's Shields. He feels it could benefit from this and is planning on doing the Nationals this month.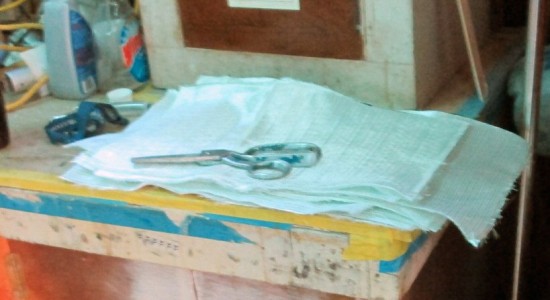 I went over to look at the boat with Kevin to see his plan and noticed this — someone doesn't know about duct tape!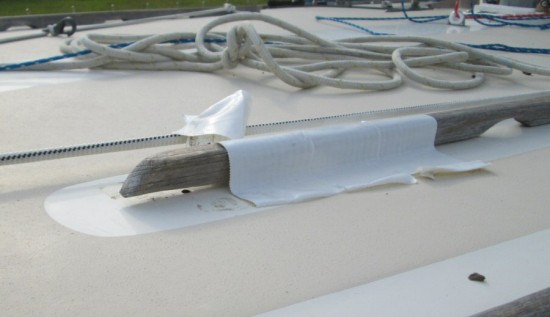 Weekend Update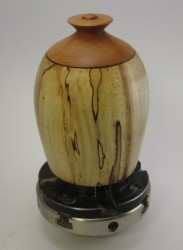 Despite the kitchen renovations, I was able to spend some quality shop time this weekend. This pot was Sunday afternoon's project. I just loved this wood and I think the shape is perfect for the grain and spalting. You can see more on my wood turning blog.