Not much to report today. We have an facility insurance inspection tomorrow so everyone is busy doing clean up and getting ready. We have never had a problem before before it is always a good idea to "be prepared" — just like the Boy Scouts. I do have a couple of photos I took on Friday. We were finishing up the Albin 28 which we had settlement on in the afternoon. Don't despair if you had your eye on this boat, we have another Albin going into brokerage this week — as soon as I get the equipment list together for the listing.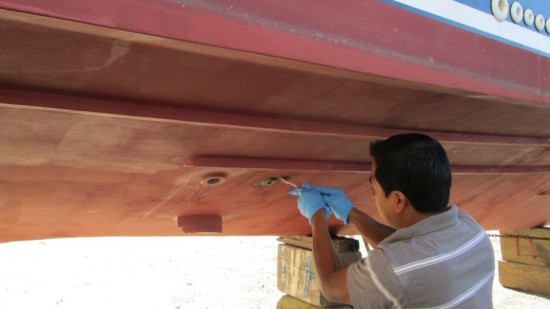 We also did a little gratuitous cleaning on the boat — details like polishing up the stainless bimini frame.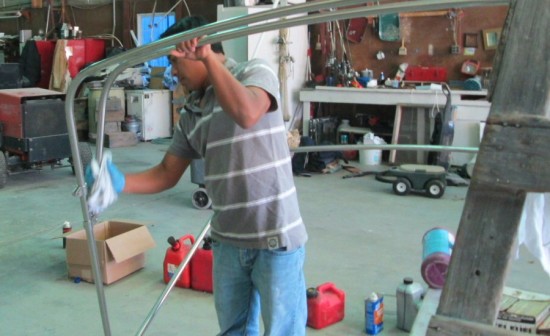 Canvas shrinks, as is the case on this Chris Craft. We had to have new seals put on the bottom of the windshield panels. The canvas had not been off for so long that it had grown and memory and was real tight. Putting it back on was quite the challenge.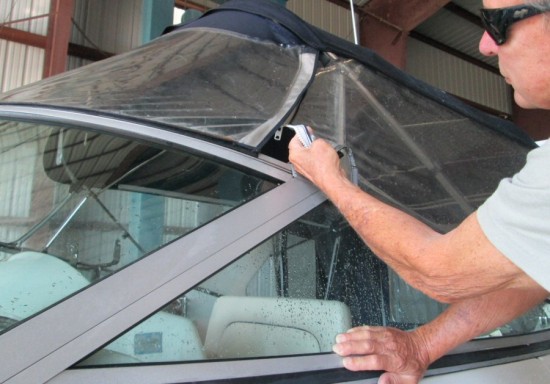 I will be out of the office tomorrow so no blog. I will be waiting for the company to show up to measure for new countertops.
Weekend Update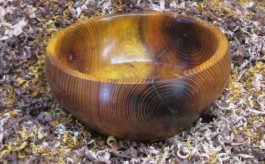 I usually spend the weekend in the shop but we are in the midst of renovating our kitchen. My wife painted and I refinished the cabinets this weekend. I did get a brief respite to get in a bit of shop time and decided to try to rectify the
bowl disaster
I had a few weekends ago.  The bowl turned out different than I intended but it is finished now. Many items often "evolve" for various reasons!