We start off our February with rain – not snow. It looks on an off all week for temperatures, rain, snow and just about all weather conditions but it's not too cold today. We did pull the 49 into the unfinished paint tent Friday night just to ensure all would fit correctly. This is the first boat to be painted in the extended tent. They had a bit of framing to complete this morning before starting the shrink wrap on the outside.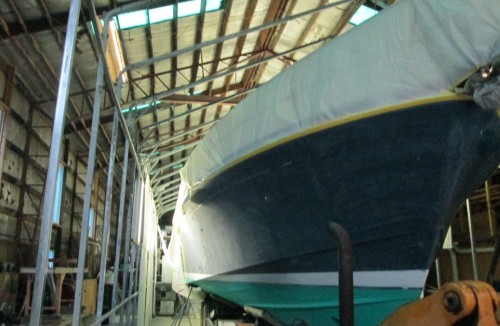 They got the ports out of the Eastbay to further investigate the damage. With the ports out you can remove the formica.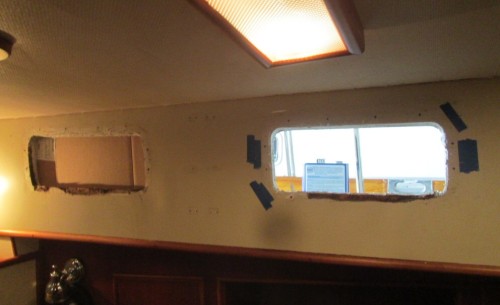 We did get lucky on this one since the damage is no where near as extensive as we found on the last job we did. The formica will still need to be removed to do the repair however. Removing, easy — removing without damage, no so much.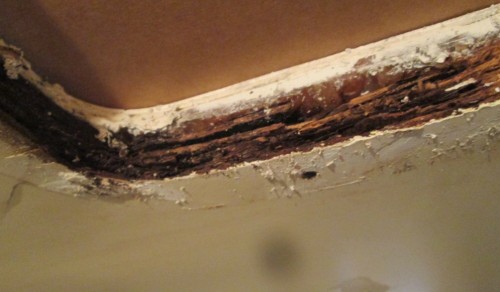 Shop Update
I had some commissioned work this weekend duplicating some parts for an antique. Will try to post some photos when I get around to taking them. Due to the nice weekend weather, I was nice and cozy. I also used up some scrap wood and turned a few tops 'cause I had to do something fun!. That's all I gotz for now. I'm rebuilding the whole web site and like I said last week, it is a massive undertaking. I am using a template system this time so in the future I can cut the time for total rebuild down to a fraction.