Only one other guy came in today. No one told John they weren't coming in so he was dismayed to find no one here – especially since he came here for a change. I'm kind of hoping we can just go ahead and call it quits at lunch time. There is beer to be drank at my house! Since I wasn't here on Wednesday I don't have many pictures but I do have a few from Tuesday afternoon. We brought the dinghy over from the Burger to do some work on.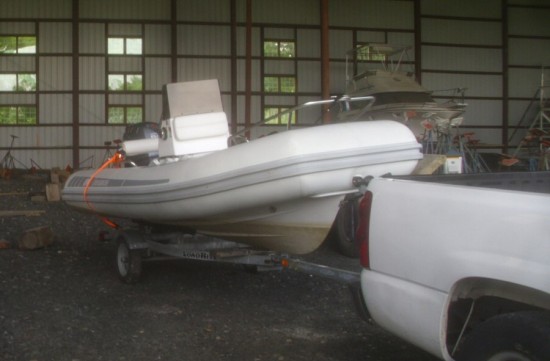 The captain wanted to remove the bilge pump and install two 2,000 gph pumps. That's a lot of pumping capacity for an inflatable – some may call it overkill — we call it income. Of course installation won't be a breeze since access is though the seat and 2 thruhulls need to be installed way in the back.
Also, the welders showed up to start construction on the mast for the Burger.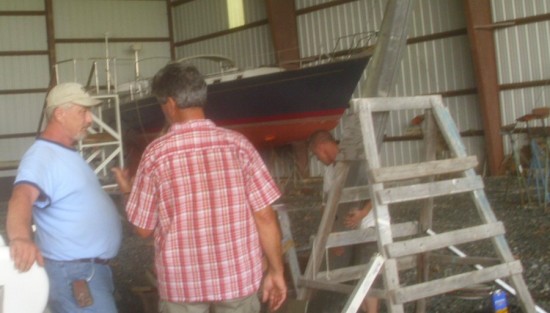 I particularly liked the mobile work shop they had on a trailer. They seemed to have everything they needed for the job all set up to go anywhere they needed to work.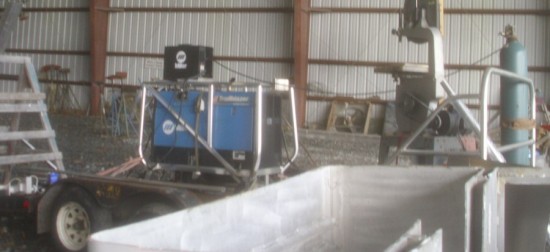 Anything Can Happen Friday