Yet another Frantic Friday – one of the more frantic with it being a holiday weekend. I'll try to be brief (since I couldn't find much to capture in close proximity to the office). A few people are over in Oxford today so the others will be swamped. Soon we can start on the next bottom job in the queue – the GB42 which the blaster finally got done yesterday.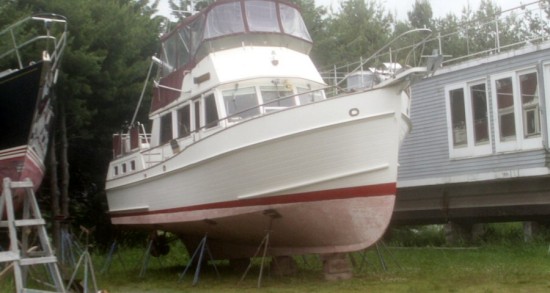 Next in line is the Legacy 28 and I assume the blaster can make it back next week. He told me that this is the busiest spring he has had for many seasons. Maybe the economy has improved for real?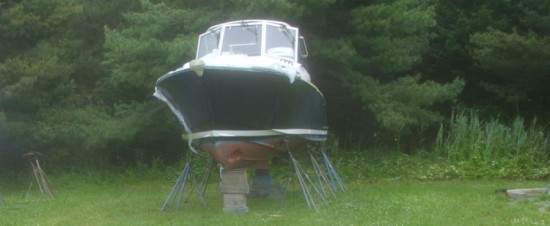 We had one job leaving today which we finally got around to polishing. The owner cancelled his plans and in fact put the whole project off for about a month. That allow us to move on to put out other fires.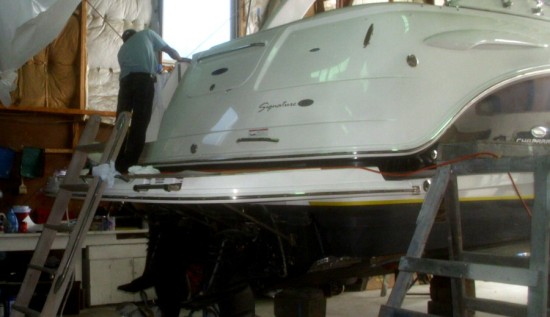 I showed the frame for the small sail boat hatch and here it is with the lid installed. Now if it were only in the boat it would actually be doing something!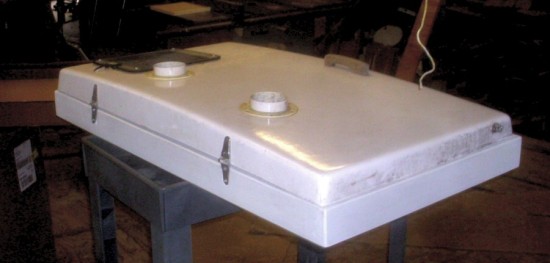 I Get A Lot of Email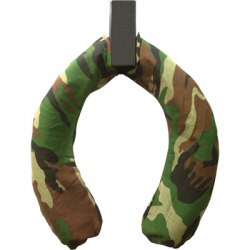 This came in yesterday and all I can say is "hell yes — I need one of those." From the product description:
The Off-Road Commode is a great option when nature calls and there's no restroom for miles. Easily slides into any 2in. receiver hitch and supports up to 500 lbs. Ideal for hunters, fishing fanatics and camping enthusiasts.

Not for use when vehicle is in motion. Can get slippery when wet

. 
Get one for your very own at
Northern Tool and Equipmen
t – and it is on the Memorial day Sale.
Anything Can Happen Friday
httpv://youtu.be/HJZBefY7tqs