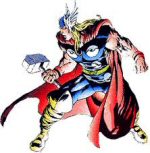 We started off with some thunderstorms this morning – loud boomers! It seems to have abated – at least for the time being. It's mostly all hands aboard on the Jarvis Newman today which is inside out of the weather. Willy "pulled a Willy" today – that's where it got it's name. At least one other guy was a no show today as well.  And oh, by the way, I'm off on Friday for my annual birthday off. I started something with that since now a lot of people want to take their birthdays off. My bad. There will probably be something posted though because it's the internet – you can work from anywhere! A lot of bottom work was going on. I counted 5 people working on it at one point.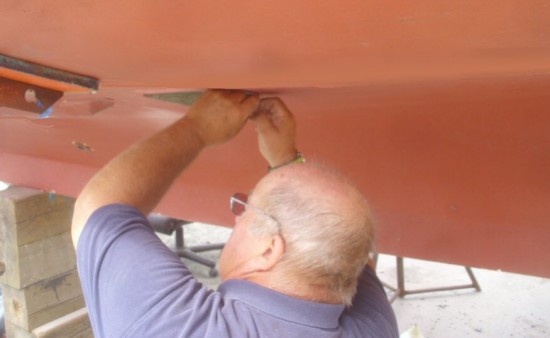 One of the main projects was to build up and shape the front of the rudder which actually came in with a large flat leading edge. As you may guess that is not aquadynamically correct (my word!). We decided to smooth up and recondition the whole rudder.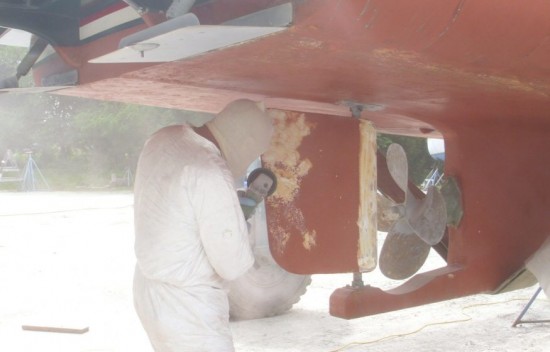 To shape the leading edge we had to have some material we could shape so we added some – most of which would be ground off to create a proper leading edge – bullet shaped.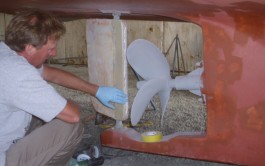 There was also a bit of wiring, electronics work and plumbing to do. Some of it was survey related and some was just reinventing the wheel work.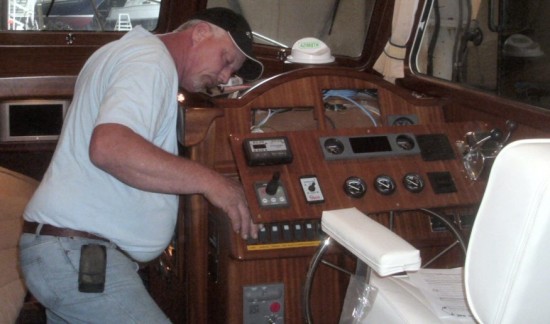 During the grinding there was quite a bit of fiberglass dust so we had to bring out the big guns. Just don't get too close to this puppy!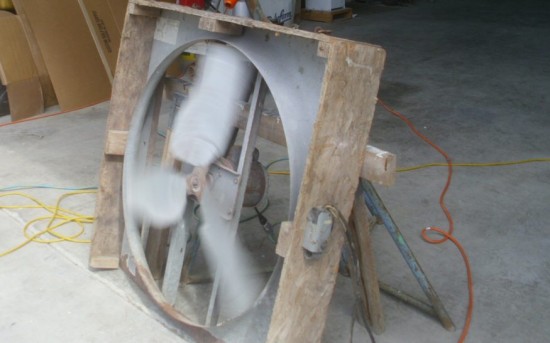 We did work on other things during the course of the day. One boat with huge Suzuki outboards was getting serviced by our part-time outboard mechanic.
And the Bertram is starting to take shape now. You can see what it will look like with the lower molding white instead of teak. Less nuisance trim is always a good thing when you have to maintain varnish.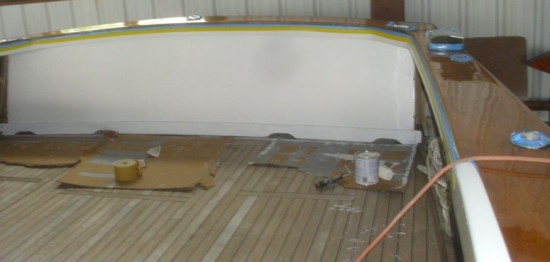 Just for fun and for all my shop buddies I found this nice little Shop Vac video you're sure to like. httpv://youtu.be/y4sOfO8Ei1g