We are having an impromptu Grand Banks Rendezvous at Oxford Yacht Agency Marina this week.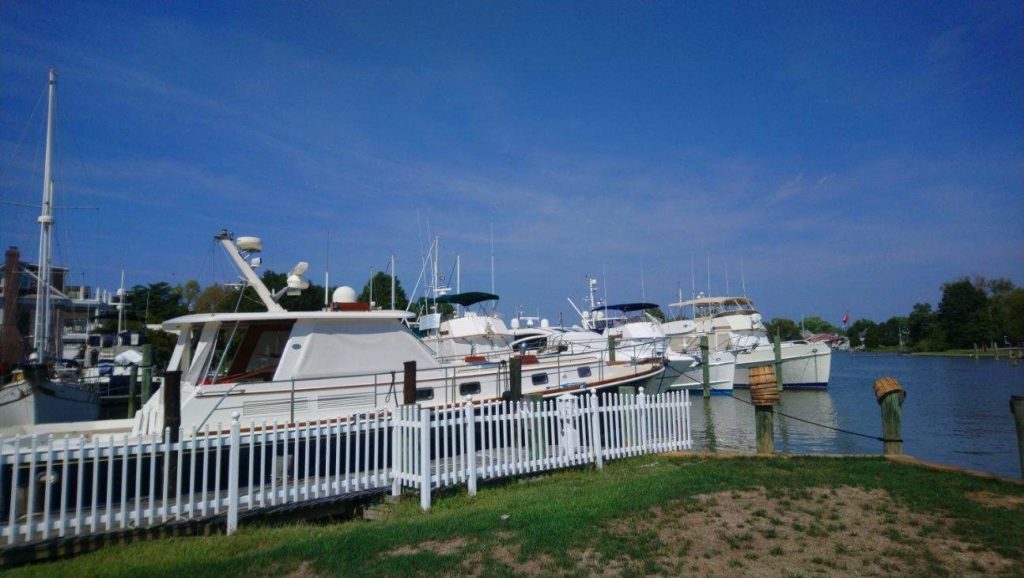 We have boats in our marina in Oxford MD for a variety of reasons. A couple are just cruising and stopped by for a few days. One is in for an extended stay in the water. Two are here permanently and a  few more are on their way into the yard for covered winter storage and Dickerson Harbor boatyard work.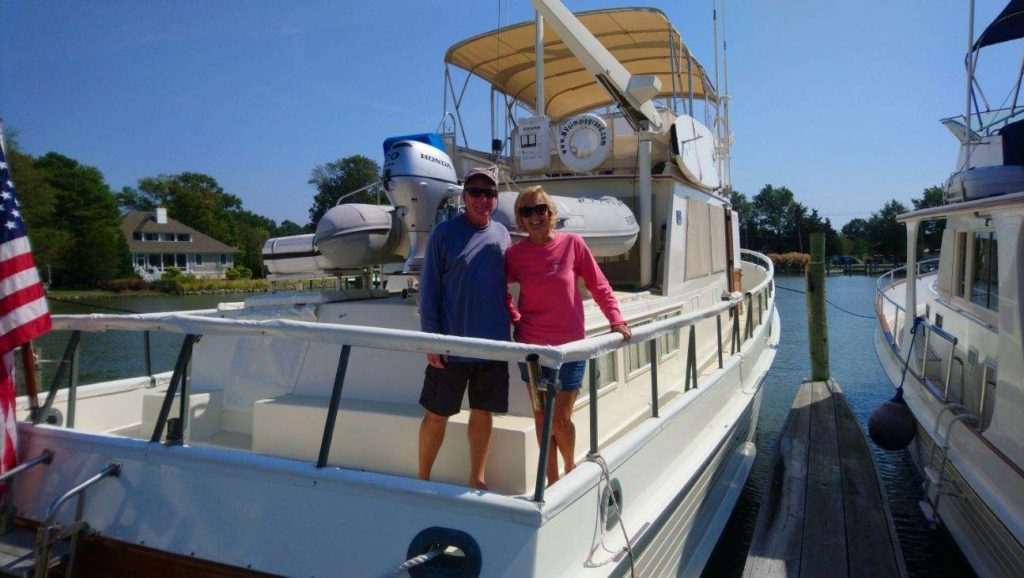 We have Grand Banks 49 hulls 001 and 078 in at the same time, a real treat for us. These are such special boats; all the room and features of much larger and more modern yachts. Our recent extensive modernizations of two GB49s have shown us what great boats these can be for extensive cruising, once they are updated.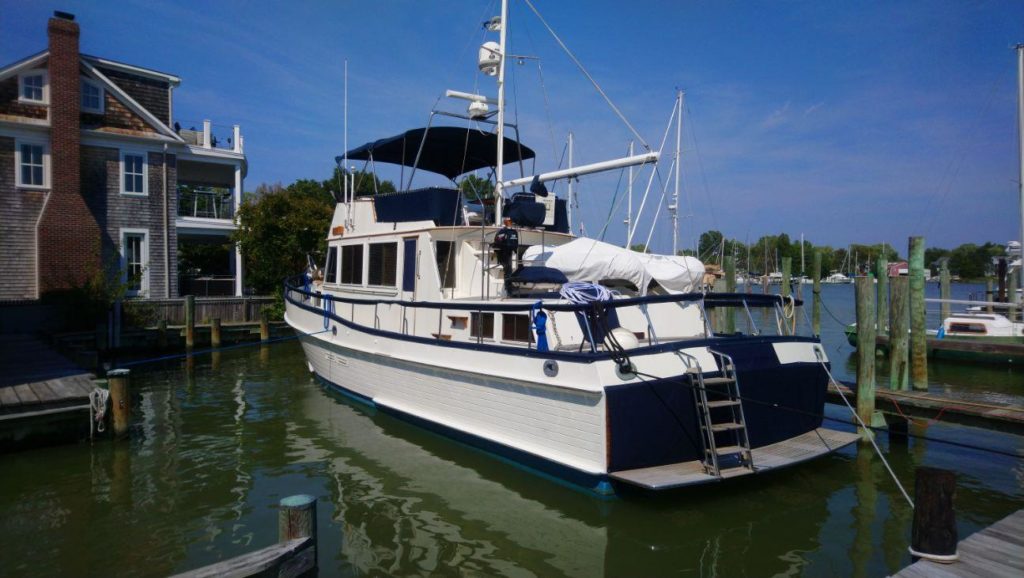 The other wonderful boat we have in Oxford now is a Grand Banks Eastbay 49 with a beautiful non-skid update we recently completed. This boat's exterior is beautiful, and low maintenance with no teak. This job is a perfect example of our craftsmanship in our Dickerson Harbor Boatyard,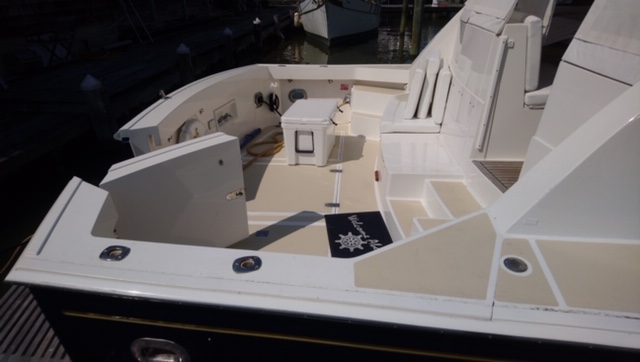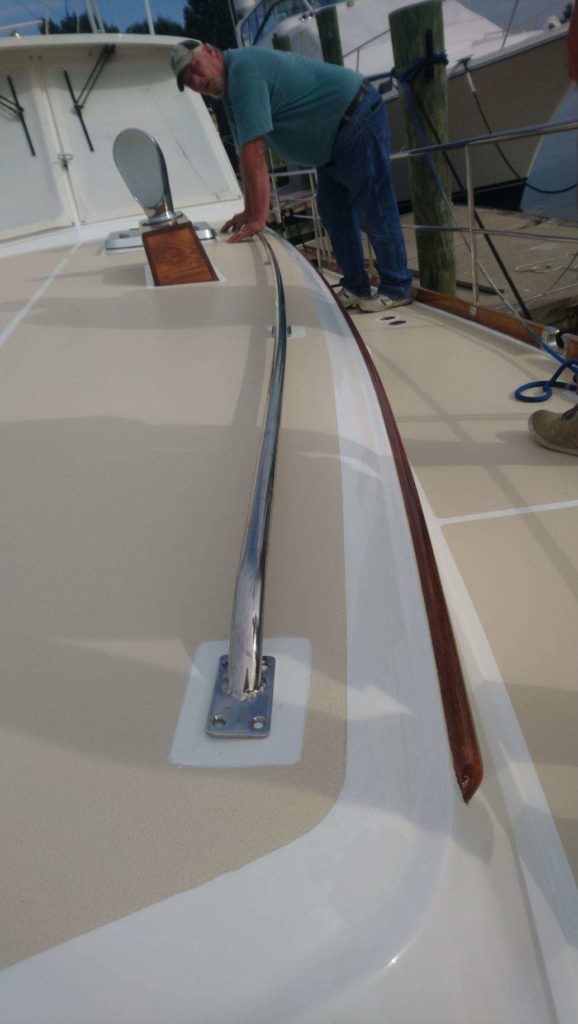 All these owners are having a fine time in wonderful Oxford MD. Please come give us a visit whether you are stopping by for a weekend or are interested in a full upgrade and modernization of one of those spectacular Grand Banks 49 Trawler Yachts for sale.