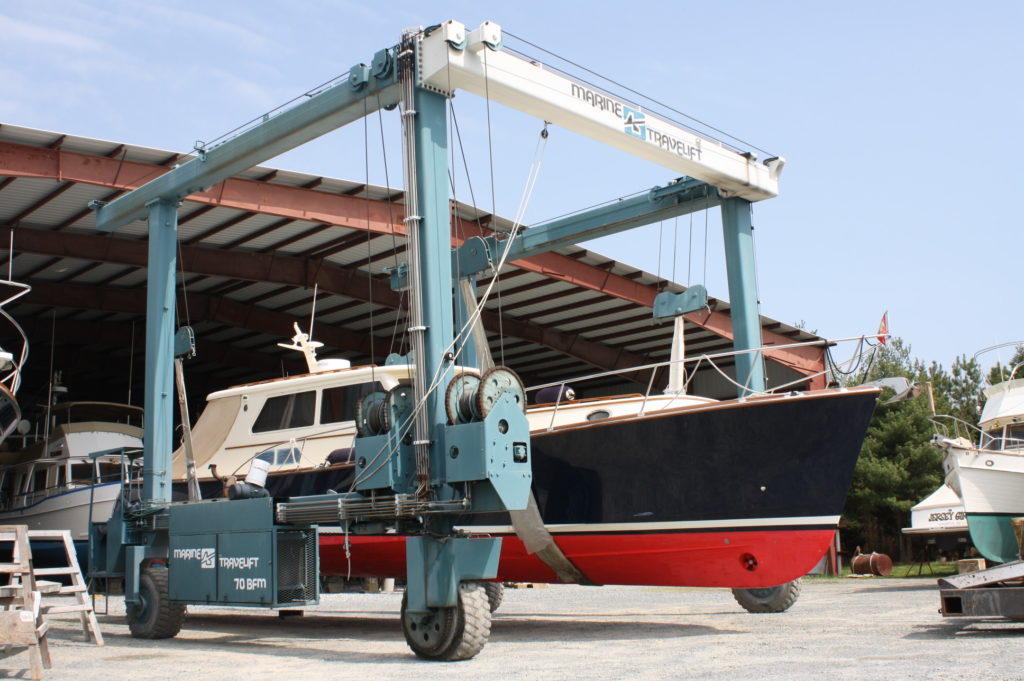 It's time to be thinking of a Chesapeake Bay Hurricane Hole marina or boatyard if you live in Virginia, Maryland, Delaware, Pennsylvania, DC or New Jersey. With hurricane Dorian churning toward Florida and the East Coast, our 2019 hurricane season is in full swing. The best way to protect your boat investment is to have it hauled out in protected boatyard. This time of year,
we call our boatyard "FORT DICKERSON" because it's a proven bullet-proof hurricane hole yard
. Dickerson Harbor boatyard and marina can store over 50 boats in covered storage, land storage for over 100 boats, and 25 in-water slips all of which offer great protection from any storm.
Protected from wind with high berms surrounding most of the property
Well up La Trappe Creek MD which has never had any significant storm surge in hurricanes
Available, affordable, and responsive 24/7 when a storm is pending
Simple to understand our rates, and no surprises when you want to re-launch
Secure with locked gate, on-site personnel, and a cool guard dog
Mid-Bay location for reaching us within one day from anywhere on the Chesapeake Bay
If you are like most boat owners, your boat is "under insured" for all the upgrades you have made and your personal effects onboard. With the high deductibles, exclusions for named storms, and generally big hassle of dealing with an insurance claim you need to take action when a storm is coming. Having a great hurricane hole boatyard or marina, like Dickerson Harbor is the answer to being prepared for your boat. The reason most insurance companies offer to split the cost of a haul-out is obvious; they will save money! Some other unique features of Dickerson Harbor include:
Rigging services if you want to step your mast for extra protection
Easy navigation into and up La Trappe Creek to the boatyard
Proven results! We have never had a boat damaged in any storm in over 40 years of operation
Come visit us ahead of time or
Call Anytime for a Quote 410-822-8556.