Grand Banks Charter on the Chesapeake Bay
If you are considering buying a Grand Banks or similar trawler and would like to experience the cruising capabilities, you may wish to charter a Grand Banks and cruise the Chesapeake Bay for a week or two.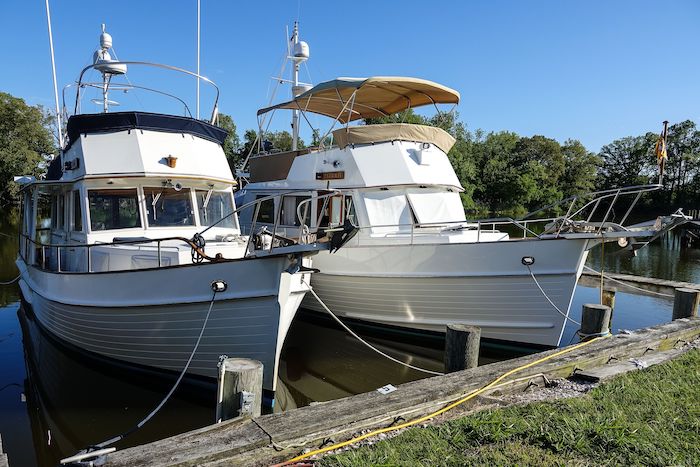 Charter a Grand Banks on the Chesapeake Bay
Belle Via
1986 Grand Banks 42 MY
Welcome to OYA Charters
"I first began chartering with my sisters. We had a small Boston Whaler my folks called "Gold Star." One summer, it turned out the four of us did achieve "Gold Star" academic status at the same time. Our parents asked us what we wanted to do about it. Did we want a larger Boston Whaler for the summer? My Dad operated a hardware store in Easton, MD, which included a boat showroom. We four agreed we wanted to go sailing on the Chesapeake for a week. So, you can imagine my Mom chartering a Dickerson 32' ketch for us! I was 16 years old. Mom dropped me off at Ted Greaves home in Bozman, MD, to bring the boat to our house on the Tred Avon River. Yes, Mom left me with Bill Dickerson and his partner Ted Greaves who promptly said, "Are you old enough, Sonny? We better go with you!" This is how we got together, and after Grad School, the Dickerson yard was attractive to me as the foundation of my charter and sales business.
Soon I was able to sell Grand Banks for the dealer in Annapolis, then buy one myself to charter. It was Charleton Mitchell who helped me become a Grand Banks dealer and importer in the mid-seventies. I went back into the charter business in 2013 with the Grand Banks 42 Penultimate. We have had a wonderful time in each of the subsequent years.
The boat orientation I will go through with you is essentially the same as the new Grand Banks owner received each time we delivered a new Grand Banks. Additionally, we practice anchoring, navigating, and the art of mooring, down to throwing the dock lines to lasso a piling. More orientation details are provided in the Orientation section of our website."
Sincerely, John Shannahan
Considering a boat charter?
If you are considering buying a Grand Banks or similar trawler and would like to experience the cruising capabilities, you may wish to charter a Grand Banks 42. We offer this boat for weekly Chesapeake Bay charters or longer trips to Florida, New England or other East Coast points. We can also offer one-way charters to these locations. The Charter Skipper will appreciate the new electronics and navigation gear while the first mate and crew will appreciate the full galley, new entertainment center, and spacious comfortable cabins. This trawler is also available for longer charters such as doing the Great Loop. Contact us for more information.
Standard Equipment List
All our vessels are equipped with cooking and eating utensils, cookware, bed linens, and towels. Navigation equipment is individual to each boat. Each yacht has a tender with an outboard motor. An equipment list individual to each boat will be provided with the manual after your reservation is made.
MECHANICAL
Fiberglass rudders
Drip pans under engines
Emergency tiller
Fuel-water separating filters
Complete fuel manifold system
Dual station throttle and gear shift controls Sea water-cooled exhaust system
Fresh water outlet engine room
Engine raw water intake strainers
Fuel tanks; black iron, baffled with sight gauges
Bronze 3 bladed propellers
Struts; bronze with rubber bearings Propeller shafts; stainless steel
Seacocks on thru-hulls below waterline
EXTERIOR
Air horn
Electric windlass
Rail gates; port, starboard, (49 has aft also) Teak Transom
Teak cap rail
Teak hand rail
Stainless steel safety rails; aft deck, flybridge Teak scrolls
Teak swim platform
Teak transom steps
Transom shower
Chrome deck fillers; fuel, water
Waste pump outfitting; chrome
Chocks and cleats; stainless steel
Flagstaff holders
Engine room vents Skylight hatches
Mast and boom; hinged aluminum Fresh water outlet forward
Teak boards; name, hail, running lights Step plates at rail openings
Center opening windshield
Windshield wipers
Vents for fuel and water tanks
Teak decking; 42 models, 49 is fiberglass Fiberglass anchor platform
Stainless steel bow pulpit
FLYBRIDGE
Compass
Alarm panel; engine temp, oil pressure
Teak decking (42 models) Electronics locker
Gas cylinder storage Instrument panel
12V DC outlets
Railing around flybridge windshield; stainless steel Stainless steel safety rails
Bench seats with cushions
Teak steering wheel
Storage boxes under seats
Windsheild
ELECTRICAL
Reverse cycle air conditioning and heat Three heavy-duty batteries
Alternator each engine
Generator in sound shield
Generator amp and voltmeters
Battery charger; automatic
Battery selector switch
Water heater
Circuit breakers on all circuits
AC shore power inlets bow and stern
AC power outlets throughout
Automatic bilge pump with indicator light Bonding system
Engine room lights 12V
Engine room blower 12V
Fresh water system; pressurized, 12V Stove with oven
Ice maker; AC
Lights 12V; spreader, running, anchor, interior
Holding tank with pump
INTERIOR EQUIPMENT
Compass
Teak steering wheel
Teak parquet cabin sole throughout
Teak Valances
Forward cabin with V berths, hanging locker, bureau Starboard cabin with 1 or 2 single berths (MY models)
Entertainment center
Two vacuum flushing marine toilets (49 has 3) Holding tank with macerator and indicator
Cultured marble sinks and counters in heads
Teak showers with drain pumps
Exhaust blowers in heads
Ladder to engine room from saloon
2 teak chairs
Teak yacht table
Dry bar cabinet
Teak handrail on saloon overhead
Stainless steel galley sink with cover
Stereo system with speakers
Upgraded refrigeration/freezers
Teak cabinetry throughout
Full-width electronics locker above windshield
Teak grating in engine room
Orientation / Check Out
"Welcome to OYA Charters. OYA provides an orientation process for the skipper and crew. To accomplish this, we provide a manual and a video prior to the charter. We also ask you to come to our charter base in Oxford, MD the afternoon prior to the day before your charter begins. If this isn't possible, we ask you to come any time that is convenient, even if it is weeks in advance! We want the skipper and crew to be comfortable with the boat so the Charter is the best and safest possible time for you. I have found that in almost every case, this process has worked extremely well."
Sincerely, John Shannahan
View our Orientation Checklist
Charter Rates & Dates
Grand Banks 42 Motor Yacht Belle Via – Available Fall 2022 – $5,000.00 per week
One week is the minimum charter length, which does not include orientation/check out.
View our Charter Application
Or email us at dickerson@oya.com
Comments
….Needless to say, we got a lot in over the week. The weather really was perfecto and your boat did every we asked of her, and did everything well. The fly bridge is a great spot to hang out. It is large enough for 8 people comfortably and a fun place to hang out underway or when docked watching all the action in a harbor/anchorage, and also at night under the stars. So thank you, John. I look forward to another charter again soon. Sincerely, Jeff
It's been a month since our family cruised the Bay aboard Penultimate, allowing time to reflect back upon our experience. We had an amazing time and one that will afford our crew of three generations, long-lasting memories thanks to you. Just wanted to close the loop and let you know what a sensational time we enjoyed! Fair winds, Gary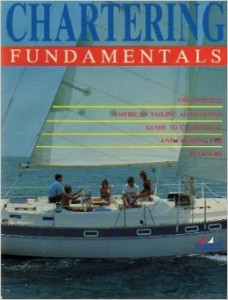 Recommended Resources
Official American Sailing Association Guide to Coastal Cruising and Bareboat Chartering
. Cruising Fundamentals provides the tools necessary to make the transition from basic sailing to competent coastal cruising. Sailors interested in learning how to sail and live aboard a 30 foot to 50 foot auxiliary-powered sailboat will find a wealth of practical skills in this book, from simple instruction on plumbing, electrical, and mechanical systems to navigation, weather prediction, and anchoring techniques.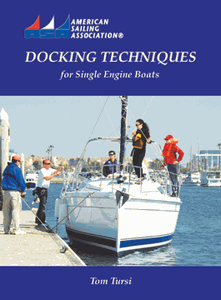 You may also watch a docking seminar on YouTube done by Maryland School of Sailing.
Powerboat Handling Illustrated (Enhanced Ebook)
Watch and learn how to handle your powerboat in close quarters and open water with 13 videos from expert boating educator Bob Sweet! Using a unique mix of videos, illustrations and photos, Powerboat Handling Illustrated shows you step-by-step how to do tasks such as docking, trimming, wave handling, and close-quarters maneuvering. These maneuvers are adapted to different types of boats under various conditions. This enhanced ebook edition features 13 videos featuring such tricky maneuvers as emergency stops, working with a spring line and backing into a slip.