Custom Helm Seat for An Eastbay Yacht
The owner of this Eastbay 43 wanted a comfortable seat for his wife who always accompanies him when he is navigating. The seat had to have the proper height to match the helm seat, good visibility all around — as she helps with navigation, it should be able to slide a bit forward when not being used so as not to cramp the stateroom, and heck, why not throw in an icemaker underneath because there is plenty of unused room below a seat.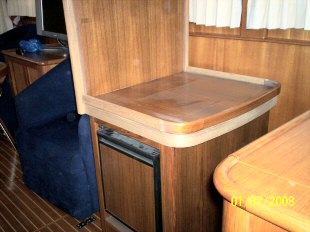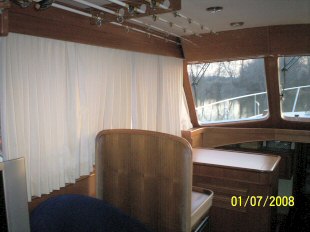 For more custom seating ideas and modernization possibilities for your Grand Banks or Eastbay, see our
Service Log
. We love owners with ideas to their yachts that can make great custom upgrade projects. We have all the materials and over 40 years of experience making these Grand Banks custom interior work changes. Give us a call to share your great idea!