I just noticed there were snow flakes out there! Not much to see over here — John has a couple of guys over here winterizing and hauling boats, one guy off-site winterizing and the rest of the crew actually working on projects I have no information on over in Oxford.  So in the interest of providing something, I have a re-post from the old blog from back in 2009.
On this day in History:
Thursday, Nov 12
Very late posting today, sorry. It is just plain NASTY outside – the rain is coming down hard, the winds are blowing and it is very chilly – just the kind of weather that makes me want to stay home. Due to conditions outside, everyone who is not winterizing is reorganizing the storage buildings for maximum efficiency. The MAN engines were removed yesterday and that was a sight to see.
Since the weather shows no sign of improving until the weekend, tomorrow will probably be an elective day off until Monday. We'll see.
Posted on 12 Nov 2009
A Tip From Alan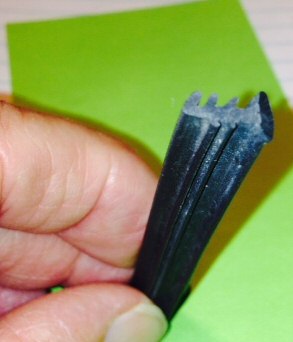 I had someone email me yesterday looking for some odd gasket material from a Grand Banks. This is the kind of stuff you won't get support from the manufacturer on. I don't recall ever buying it and did look around the stock room on the off-chance there was some but no luck there. So how do you find this type of stuff? I would use Google images. Go to 
http://images.google.com/
Type in a good description of what you are looking for and then you can just scroll though the images until you see something. This saves scads of time over visiting 100's of sites only to find your product is not there. If you go through a couple of screens and don't see what you are looking for, it is time to change the parameter of your description. Also, I find it helpful to open the links up in a new tab rather than going back and forth.  To the left is the product he was looking for and
this is the result
you get from Google Images using the search term "extruded rubber seals T-shape". By the way, if you have located this particular part, please share the info with me!